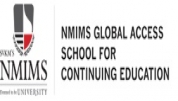 NMIMS Global Access School for Continuing Education Fees Structure
Courses & Fee of NMIMS Global Access School for Continuing Education
| Specialization | Duration | Total Fees (Approx) |
| --- | --- | --- |
| Banking | 1 years, correspondence | Rs. 0.3 Lakhs |
| Human Resource Management | 1 years, correspondence | Rs. 0.3 Lakhs |
| International Business | 1 years, correspondence | Rs. 0.3 Lakhs |
| Marketing Management | 1 years, correspondence | Rs. 0.3 Lakhs |
| Supply Chain | 1 years, correspondence | Rs. 0.3 Lakhs |
| Managment | 1 years, correspondence | Rs. 0.3 Lakhs |
| Specialization | Duration | Total Fees (Approx) |
| --- | --- | --- |
| Managment | 1 years, correspondence | Rs. 0.3 Lakhs |
Distance/Correspondence MBA
Asked question about NMIMS Distance MBA fees structure and courses
Placement after completion?
asked by Shreyas sinha
i want to know is there any NMIMS distance education learning centre in kolkata n its fee structure?
asked by monalisha
Would like to know regarding Part time Courses available on Marketing?
asked by BIJOY SARKAR
Need Advice! Ask the question, We would be happy to help you.
Ask an Expert
Interested in NMIMS Global Access School for Continuing Education
Most Searched MBA Colleges in Mumbai