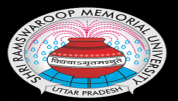 Shri Ramswaroop Memorial University Lucknow Fee Structure
Shri Ramswaroop Memorial University Lucknow Fees Structure & Courses
| Specialization | Duration | Total Fees (Approx) |
| --- | --- | --- |
| Finance | 3.0 years, fulltime | Apply |
| Economics | 3.0 years, fulltime | Apply |
| Banking | 3.0 years, fulltime | Apply |
| Banking/Finance | 3.0 years, fulltime | Apply |
| Banking Management | 3.0 years, fulltime | Apply |
| Accounting and Finance Commerce | 3.0 years, fulltime | Apply |
| Taxation | 3.0 years, fulltime | Apply |
| Banking and Insurance | 3.0 years, fulltime | Apply |
| E-Commerce | 3.0 years, fulltime | Apply |
| Accounting - Basic | 3.0 years, fulltime | Apply |
Bachelor of Computer Applications
| Specialization | Duration | Total Fees (Approx) |
| --- | --- | --- |
| Information Technology | 3.0 years, fulltime | Apply |
| Computer Science | 3.0 years, fulltime | Apply |
| Computer Application | 3.0 years, fulltime | Apply |
Bachelor of Hotel Management
| Specialization | Duration | Total Fees (Approx) |
| --- | --- | --- |
| Hospitality Management | 4.0 years, fulltime | Apply |
| Travel & Tourism | 4.0 years, fulltime | Apply |
| Hotels and Hospitality Management | 4.0 years, fulltime | Apply |
| Tourism Management | 4.0 years, fulltime | Apply |
| Food Production / Catering | 4.0 years, fulltime | Apply |
| Culinary Arts | 4.0 years, fulltime | Apply |
Master of Engineering/Technology
| Specialization | Duration | Total Fees (Approx) |
| --- | --- | --- |
| Civil Engineering | 2.0 years, fulltime | Apply |
| Computer Science Engineering | 2.0 years, fulltime | Apply |
| Electrical Engineering | 2.0 years, fulltime | Apply |
| Mechanical Engineering | 2.0 years, fulltime | Apply |
| Specialization | Duration | Total Fees (Approx) |
| --- | --- | --- |
| Computer Science Engineering | 4.0 years, fulltime | Apply |
| Mechanical Engineering | 4.0 years, fulltime | Apply |
| Biotechnology Engineering | 4.0 years, fulltime | Apply |
Asked question about SRMU fees structure and courses
college fee &hostel fee?
asked by Tushar kumaaaar
Querybsc physics honours fee?
asked by Adity Kumar
What is the fees structure of b.sc in maths and what about attendance if student is not able to attend class as he is doing some competative coaching.?
asked by Raza abidi
Fees & Placement?
asked by Kapil Gangwar
I want know about to the admission process?
asked by Vijay kumar verma
Need Advice! Ask the question, We would be happy to help you.
Ask an Expert
Interested in Shri Ramswaroop Memorial University Lucknow
Most Searched Engineering Colleges in Lucknow