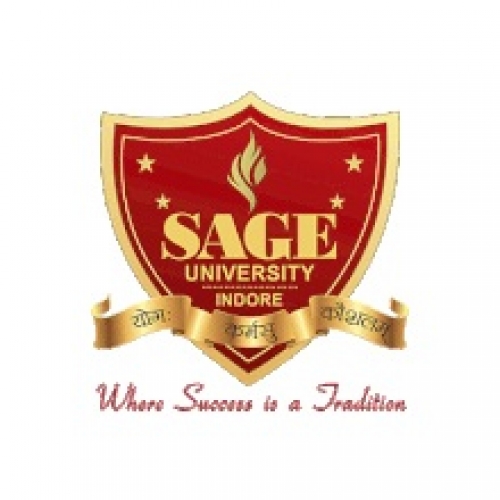 SAGE University Fees Structure
SAGE University Fee Structure
Bachelor of Commerce at SAGE University
| Specialization | Duration | Total Fees (Approx) |
| --- | --- | --- |
| BCom in Accounting and Finance Commerce | 3 years, fulltime | Rs. 1.5 Lakhs |
| Specialization | Duration | Total Fees (Approx) |
| --- | --- | --- |
| BE in Automobile Engineering | 4 years, fulltime | Rs. 6.1 Lakhs |
| BE in Civil Engineering | 4 years, fulltime | Rs. 6.1 Lakhs |
| BE in Computer Science Engineering | 4 years, fulltime | Rs. 6.1 Lakhs |
| BE in Information Technology | 4 years, fulltime | Rs. 6.1 Lakhs |
| BE in Mechanical Engineering | 4 years, fulltime | Rs. 6.1 Lakhs |
| BE in Electronics & Communication Engineering | 4 years, fulltime | Rs. 6.1 Lakhs |
Bachelor of Business Management/Administration at SAGE University
| Specialization | Duration | Total Fees (Approx) |
| --- | --- | --- |
| BBM in Human Resource Management | 3 years, fulltime | Rs. 1.2 Lakhs |
| BBM in Marketing Management | 3 years, fulltime | Rs. 1.2 Lakhs |
Bachelor of Science at SAGE University
| Specialization | Duration | Total Fees (Approx) |
| --- | --- | --- |
| BSc in Microbiology Science | 3 years, fulltime | Rs. 0.9 Lakhs |
Bachelor Of Arts at SAGE University
| Specialization | Duration | Total Fees (Approx) |
| --- | --- | --- |
| BA in Mass Communication and Journalism | 3 years, fulltime | Rs. 0.9 Lakhs |
LLB, LLM, PG Diploma in Law, BA LLB Hons, BBA LLB Hons at SAGE University
| Specialization | Duration | Total Fees (Approx) |
| --- | --- | --- |
| Law in LLB | 3 years, fulltime | Rs. 1.1 Lakhs |
Architecture at SAGE University
| Specialization | Duration | Total Fees (Approx) |
| --- | --- | --- |
| Architecture in Bachelor of Architecture ( B.Arch ) | 5 years, fulltime | Rs. 3.8 Lakhs |
Asked question about fees structure and courses
Can I get admission for Distance MBA at SAGE University??
Asked by Sohan waskle
---
full information about college and fees , course?
Asked by shivam fulwar
---
How much is the per annum fee of MBA in SAGE University?
Asked by Guest
---
I heard there is counselling fee and what is SAGE University counselling fee?
Asked by Guest
---
What would be B.Tech fee of SAGE University?
Asked by Guest
---
Interested in SAGE University
Most Searched Engineering Colleges in Indore