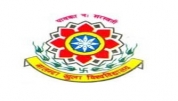 Nalanda Open University - [NOU] Patna Courses & Fees
Courses & Fee of Nalanda Open University
Bachelor of Computer Applications
Specialization
Duration
Total Fees (Approx)
Information Technology
3 years, correspondence
Apply
Computer Science
3 years, correspondence
Apply
Computer Application
3 years, correspondence
Apply
Master of Commerce(M.Com)
| Specialization | Duration | Total Fees (Approx) |
| --- | --- | --- |
| Commerce | 3 years, correspondence | Apply |
Bachelor of Business Management/Administration
Specialization
Duration
Total Fees (Approx)
Bachelor of Business Administration (BBA)
3 years, correspondence
Apply
Specialization
Duration
Total Fees (Approx)
Botany Science
3 years, correspondence
Apply
Home Science
3 years, correspondence
Apply
Zoology science
3 years, correspondence
Apply
Physics
3 years, correspondence
Apply
Chemistry
3 years, correspondence
Apply
Mathematics
3 years, correspondence
Apply
Masters of Computer Applications
| Specialization | Duration | Total Fees (Approx) |
| --- | --- | --- |
| Computer Application | 3 years, correspondence | Apply |
| Managment | 3 years, correspondence | Apply |
| Specialization | Duration | Total Fees (Approx) |
| --- | --- | --- |
| Finance | 2 years, correspondence | Apply |
| Marketing Management | 2 years, correspondence | Apply |
| Specialization | Duration | Total Fees (Approx) |
| --- | --- | --- |
| Botany Science | 2 years, correspondence | Apply |
| Zoology science | 2 years, correspondence | Apply |
| Physics | 2 years, correspondence | Apply |
| Chemistry | 2 years, correspondence | Apply |
| Mathematics | 2 years, correspondence | Apply |
Asked question about NOU fees structure and courses
Admission?
asked by Sneha keshri
Please give details of streem with fee structure?
asked by Abhay Kumar pandey
Admission for mba?
asked by Arya bharti
Please provide me the fee structure for MBA course for regular student.?
asked by Ankur Kumar
How many fees of m.sc in physics and admission will be online or offline??
asked by Shikha kumari
fees to be paid by instalment or not??
asked by gangadhar sarkar
I want to take admission in mba?
asked by Amit Kumar
I have passed my b.com this year with 60.4% aggregate marks am I eligible for MBA?
asked by Akhilesh Dutta
what is the maximum age of doing this job?
asked by preeti sagar
about fee structure; affiliation and study centre in Muzaffarpur bihar.?
asked by GAURAV SINGH
Need Advice! Ask the question, We would be happy to help you.
Ask an Expert
Interested in Nalanda Open University
Most Searched MBA Colleges in Patna