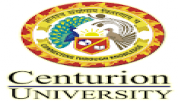 Centurion University - [Centurion University] Bhubaneswar Courses & Fees
Courses & Fee of Centurion University
Bachelor of Computer Applications
Specialization
Duration
Total Fees (Approx)
Computer Application
3 years, fulltime
Rs. 1.8 Lakhs
Master of Engineering/Technology
| Specialization | Duration | Total Fees (Approx) |
| --- | --- | --- |
| Civil Engineering | 2 years, fulltime | Rs. 1.6 Lakhs |
| Computer Science Engineering | 2 years, fulltime | Rs. 1.6 Lakhs |
| Mechanical Engineering | 2 years, fulltime | Rs. 1.6 Lakhs |
| Electrical and Electronics Engineering | 2 years, fulltime | Rs. 1.6 Lakhs |
| Electronics & Communication Engineering | 2 years, fulltime | Rs. 1.6 Lakhs |
| Manufacturing Management | 2 years, fulltime | Rs. 1.6 Lakhs |
| Mining Engineering | 2 years, fulltime | Rs. 1.6 Lakhs |
| Engineering Design | 2 years, fulltime | Rs. 1.6 Lakhs |
Specialization
Duration
Total Fees (Approx)
Agricultural Engineering
4 years, fulltime
Rs. 5 Lakhs
Chemical Engineering
4 years, fulltime
Rs. 5 Lakhs
Civil Engineering
4 years, fulltime
Rs. 5 Lakhs
Computer Science Engineering
4 years, fulltime
Rs. 5 Lakhs
Mechanical Engineering
4 years, fulltime
Rs. 5 Lakhs
Petroleum Engineering
Rs. 5 Lakhs
Electrical and Electronics Engineering
4 years, fulltime
Rs. 5 Lakhs
Electronics & Communication Engineering
4 years, fulltime
Rs. 5 Lakhs
Mining Engineering
4 years, fulltime
Rs. 5 Lakhs
Bachelor of Business Management/Administration
Specialization
Duration
Total Fees (Approx)
Bachelor of Business Administration (BBA)
3 years, fulltime
Rs. 1.8 Lakhs
Specialization
Duration
Total Fees (Approx)
B.Pharm( pharmacy)
4 years, fulltime
Rs. 3.1 Lakhs
Specialization
Duration
Total Fees (Approx)
Information Technology
3 years, fulltime
Rs. 2.3 Lakhs
| Specialization | Duration | Total Fees (Approx) |
| --- | --- | --- |
| Information Technology | 2 years, fulltime | Rs. 1.2 Lakhs |
| Specialization | Duration | Total Fees (Approx) |
| --- | --- | --- |
| Bachelor of Architecture ( B.Arch ) | 5 years, fulltime | Rs. 5 Lakhs |
Asked question about Centurion University fees structure and courses
Hi sir, I want to study bsc agriculure in cutm So what is the fees for admission as well as for hostels????
asked by Sumit nayak
jyoti dash?
asked by jyoti das
Jst want to know?
asked by mukesh m nanda
Hostel and course fees?
asked by Uddesh Kumar Pati
INFOMATION ABOUT FEE?
asked by SURAJ KUMAR
sir bplease provide me details about tution fee and hostel fee?
asked by rajeev
Iam a polytechnic(mechanical branch) studenti want to study my B.E in ur collegei didnt apply to ur collegecan say the steps to join?
asked by Kumar Reddy
Need Advice! Ask the question, We would be happy to help you.
Ask an Expert
Interested in Centurion University
Most Searched Engineering Colleges in Bhubaneswar