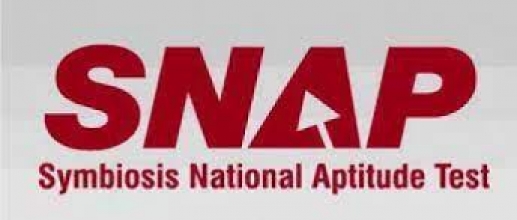 Symbiosis Institute of International Business (SIIB), Pune, eagerly anticipates the arrival of its forthcoming batch of students embarking on their business administration journey. The institution has initiated the application process for SNAP 2023, an MBA entrance examination that is the gateway to securing admission at SIIB Pune. (SIIB), Pune eagerly anticipates the arrival of its forthcoming batch of students embarking on their business administration journey. The Symbiosis Pune has initiated the SNAP 2023 application process. The MBA entrance examination is the gateway to securing SIIB Pune MBA Admission.
The last date to apply for SNAP- 2023 is November 23 2023. Furthermore, the payment period for SIIB Pune is scheduled to conclude on December 30, 2023. The Institute provides MBA programs in diverse fields, including International Business (IB), Agri-Business (AB), and Energy & Environment (EE). Aspiring candidates who wish to enrol in an MBA program at SIIB Pune can finalize their SNAP registration by visiting the provided SNAP 2023 Registration Link.
Admission authorities have already announced the SNAP 2023 Exam Dates. It is expected to take place this year across 84 cities in India on three different dates: December 10, 2023 (Sunday), December 17, 2023 (Sunday), and December 22, 2023 (Friday). We'll soon make a formal announcement regarding the precise exam times.
Important Dates
| | |
| --- | --- |
| Events | Dates |
| SNAP 2023 Registration Date | Ongoing |
| SNAP 2023 application form's last date | November 23, 2023 |
| SNAP Payment's last date | November 23, 2023 |
| SNAP 2023 Admit Card Release Date | December 4, 2023 |
| SNAP Computer Based Test (CBT) | Test 1 - 10 Dec, 2023; Test 2- 17 Dec, 2023; 22 Dec, 2023 |
| SNAP 2023 result | January 10, 2023 |
SNAP Registration Process 2023
Open snaptest.org in a new window to access the SNAP 2023 website.
Tap on the 'Apply Now' option.
Go to the 'Register' on the new page.
Read the directions, then select the checkbox.
Enter all the information requested.
Choose test dates and test cities.
Submit a current passport-size photo.
To advance to the next page, select Save and Next. Pay the SNAP 2023 Registration fees of INR 2,250.
Enter academic information now, choose courses, and complete the address field.
The website will transition to the college payment window.
You will submit your SNAP 2023 application after the payment has been made.
Important Points of Application Form 2023
The SNAP application form will only be accessible online.
All the information must be mentioned in the form and submitted before the deadline.
Candidates may select up to three alternatives from the list of test cities. However, the test city and centre will be assigned based on seat availability.
Before the deadline for SNAP registration in 2023, candidates must ensure they have finished the fee payment process for their preferred courses and institutions.
Before pressing the save/submit button, applicants must thoroughly review all the information on the SNAP form.
Since SNAP does not offer a form correction option, applicants must ensure they only enter the right data once.
Candidates must keep a copy of their completed SNAP application form 2023 and their receipt for the fee payment on hand for future use.
SNAP Eligibility Criteria 2023
Any graduate with a minimum GPA of 50% (45% for SC/ST/PWD candidates) or an equivalent degree from a credited university or institution can apply for SNAP 2023.
To apply for SNAP 2023, international students must first receive an equivalent credential from the Association of Indian Universities (AIU).
SNAP 2023 Exam Pattern
The SNAP (Symbiosis National Aptitude Test) exam pattern for 2023 is as follows:
1. Mode of Examination: SNAP 2023 is a CBT, which will be conducted online.
2. Sections: SNAP 2023 typically consists of three major sections:
General English: Reading Comprehension, Verbal Reasoning, Verbal Ability
Quantitative, Data Interpretation & Data Sufficiency
Analytical & Logical Reasoning
3. Number of Questions: SNAP 2023 usually contains 60 questions.
4. Total Marks: The maximum marks for SNAP 2023 can vary from year to year, but it is typically around 60 marks.
5. Type of Questions: Most SNAP questions are multiple-choice (MCQs) with four answer options. However, special questions without options have also been included in recent years.
6. Duration: The SNAP exam is usually 60 minutes (1 hour).
7. Marking Scheme: Each correct answer typically carries one mark. There may be negative marking, which means that a certain fraction of a mark (usually 25% or 0.25) is deducted for each incorrect answer.
8. Special Questions: SNAP may include special questions without answer options. In such cases, candidates are required to type in their responses.
9. Difficulty Level: SNAP is known for its moderate to slightly challenging difficulty level. It assesses candidates' aptitude in various areas, including language, quantitative skills, and logical reasoning.
10. Time Allocation: Candidates should allocate their time wisely among the three sections to maximize their scores. Effective time management is crucial to completing all sections within the allotted time.
SNAP 2023 Syllabus
Since 2020, there has been no change to the SNAP curriculum. It used to include a GK section, which was taken out in 2020. The Verbal Ability, Data Interpretation, Quantitative Aptitude, and Logical Reasoning topics are all covered in the course syllabus.