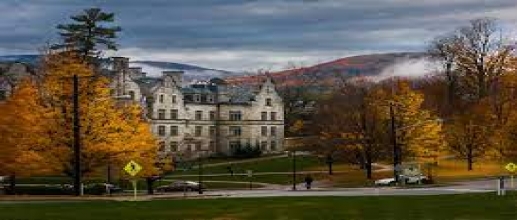 BSW stands for Bachelor of Social Work. This program is designed to teach you about social work and how it contributes to the well-being of society. The BSW distance education course spans three years, divided into six semesters. In the academic curriculum, You'll explore topics like social psychology, the basics of social work, family education, tackling social problems, and even social defence.
BSW Course Distance Education offers a unique approach to attaining your degree without the constraints of attending physical classes. This learning mode enables you to tailor your education to your existing commitments. Instead of adhering to rigid schedules, you can choose when and where you engage with your coursework.
Admissions to BSW Distance Education programs are based on merit. The course fee usually ranges between INR 6800 - INR 12000. So, if you're passionate about making positive changes and helping communities thrive, BSW through distance education could be the perfect path for you.
Particulars

Details

BSW Distance Education Duration

2 years (Minimum)

5 years (Maximum)

Eligibility

10+2.

Age Limit

No specific age limit.

Admission Process

Merit-Based/Entrance Exam

Average Course Fees

INR 6800 - INR 12000

Average Salary Offered

INR 3,00,000 to INR 5,00,000
Is a Distance Education BSW degree valid?
Many schools and employers accept a BSW degree earned through Distance Education.
It holds the same academic value as a regular on-campus BSW degree.
Accredited universities and colleges offer BSW Distance Education programs, ensuring their legitimacy.
Graduates who earn a BSW Distance Education degree can get social work jobs. They can also pursue postgraduate degrees in MSW or any relevant discipline.
BSW Distance Education Benefits
BSW Distance Education programs attract students from all over the world. You can network with peers from different cultures, gaining valuable international perspectives.
Students can schedule their coursework to fit their work or family responsibilities.
Social work is far from dull – it's a career that offers immense diversity. The daily tasks constantly change, and the field spans a broad spectrum of specializations. There are options, from child welfare to mental health advocacy.
The demand for social workers is rising, which is projected to continue. The job market is anticipated to grow by 16% in the next ten years. By 2026, it's estimated that an impressive 109,000 new social work positions will emerge.
If you hold a BSW degree, your skills are highly sought after. You'll find exciting opportunities in various domains, including NGOs, Human Resource Management, Education, Rehab Centers, Welfare, Old Age Homes, clinics, communities, healthcare centres, hospitals, and private firms.
BSW Distance Education Fees
| | |
| --- | --- |
| Top colleges for bsw distance education in India | BSc Correspondance course fees |
| IGNOU | INR 3,400 |
| Annamalai University | INR 2,500 |
| Vardhman Mahaveer Open University (VMOU), Kota | INR 4,400 |
| Osmania University, Hyderabad | INR 10,440 |
| Tamil Nadu Open University, Chennai, Tamil Nadu | INR 10,100 |
| Visva Bharati University, Birbhum District, West Bengal | INR 15,550 |
BSW Distance Education Eligibility Criteria
If you're interested in pursuing a BSW degree through distance education, here's what you need to know about the eligibility criteria:
Educational Qualification: To be eligible for the BSW Distance Education program, you should have completed your 10+2 education from a recognized board.
Age Limit: There's no specific age limit. You can apply whether fresh out of 10+2 or looking to further your education later in life.
BSW Distance Education Admission
Application Submission:

Get the application form from the institution's website or admission office.
Fill out the admission form with accurate information.
Attach the mandatory documents, such as mark sheets, certificates, etc.
Pay the application fee.

Qualification Check:

The institution reviews your application to ensure you meet the eligibility criteria.
You will get a confirmation if you meet the criteria for your application.

Entrance Exam (if applicable):

If the institution conducts an entrance exam, prepare and appear as scheduled.
Visit the institution's website to learn about the exam format and syllabus.
After the entrance exams, the University will release a merit list.

Admission Confirmation:

If selected, you'll receive an admission offer or confirmation letter.
Follow the commands in the letter to secure your admission.

Course Commencement:
You'll get course materials after completing the admission process and paying the fees.
Best University for BSW Distance Education
Here, we have mentioned the details of the University that offers BSW via distance learning mode.
1. BSW Distance Education in IGNOU: The BSW program lasts three years and is available in English and Hindi. This program prepares individuals to provide professional assistance in various social work fields. Eligibility requires a 10+2 qualification. The total course fee is Rs. 18,300, payable annually at Rs. 6,100, with an additional Rs. 300 as a one-time registration fee.
2. BSW distance education at Annamalai University has a rich history of providing quality education. With their expertise and support, you can embark on a transformative journey into social work without compromising your current commitments. The popular 3-year undergraduate course spans six semesters. Eligibility requires a 12th or equivalent certificate from any recognized board. To apply, visit the website for the application form. Submit it online. It is among the Best Universities for BSW Distance Education in Tamil Nadu.
3. Vardhman Mahaveer Open University BSW Distance Education: Applicants can get applications via online Mode. Since the admission process is entirely online, additionally, students must ensure the eligibility criteria. The total fees amount to INR 4,400. The program lasts a minimum duration of 36 months and a maximum of 72 months.
4. Osmania University BSW Distance Education. The course fee is approx INR 9,000 on an annual basis. Eligibility requires a 10+2 or equivalent qualification. BSW Distance Education allows you to learn independently, balancing your studies with your other commitments.
BSW Distance Education Syllabus
| | |
| --- | --- |
| Semester I | Semester II |
| First Language | First Language |
| Second Language | Second Language |
| Introduction to Social Work | Social Case Work |
| Social Sciences for Social Workers | Human Growth and Development |
| Social Work Practicum | Social Work Practicum |
| Indian Constitution | Human Rights and Environmental Studies |
| Semester III | Semester IV |
| First Language | First Language |
| Second Language | Second Language |
| Social Group Work | Social Work Research |
| Community Organization | Social Welfare Administration |
| Social Work Practicum | Social Work Practicum |
| Personality Development | - |
| Semester V | Semester VI |
| Social Movements and Social Action | Tribes, Urban and rural community development |
| Social Work and Health Care | Social Work with Disability |
| Communication and Counselling | Child Protection and Child Rights |
| Disaster Management | Social Policy, Planning and Development |
| Social Work Practicum | Social Work Rural Camp |
| Social Work Research Project | Social Work Practicum |
BSW Distance Education Scope
This Mode of learning provides students with a wealth of career-boosting prospects. It helps them understand the details of the social work field better, making it easier for them to find a job.
Diverse Career Opportunities: Students who complete BSW Distance Education in India are ready for many careers. They can find jobs in social work, community development, NGOs, and similar fields.
Competitive Salary Range: Salaries vary depending on the job and location but usually range from INR 3.25 to INR 6.15 LPA. This attractive salary makes the social work sector an enticing career choice.
Rewarding Career Path: The course offers more than job opportunities. It also provides a fulfilling and rewarding career path. Many professionals in this field are happy to help society, improve lives, and solve social problems. The satisfaction from this job adds to the money you make. It makes it a great career choice for people interested in social work.
BSW Distance Education Employment Areas
Graduates with a BSW program have many job options. They can work in different sectors.
1. Healthcare Institutions: BSW professionals offer emotional support to patients and their families in healthcare settings. They work in hospitals, clinics, and other healthcare organizations.
2. Schools and Educational Institutions: They serve as school social workers, assisting students with academic and emotional challenges.
3. Non-Governmental Organizations (NGOs): NGOs hire BSW graduates for community development, advocacy, and social services jobs.
4. Mental Health Facilities: BSW professionals help individuals with mental health issues. They offer counselling and support at mental health centres.
5. Child Welfare Agencies: Child protection, adoption, and foster care agencies hire BSW graduates.
6. Rehabilitation Centers: BSW graduates assist individuals recovering from addiction, Disability, or trauma in rehabilitation facilities.
8. Community Development: They engage in community-building projects, addressing local issues and empowering communities.
9. Aging and Elderly Services: They assist the elderly in accessing necessary resources and support for their well-being.
Job Opportunities after BSW
Social Worker
Child Welfare Case Worker
School Social Worker
Mental Health Counselor
Substance Abuse Counselor
Family Support Worker
Clinical Social Worker
Hospice Social Worker
Geriatric Social Worker
Rehabilitation Counselor
Healthcare Social Worker
Adoption Counselor
Correctional Treatment Specialist
Domestic Violence Counselor
Community Organizer