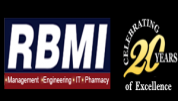 Rakshpal Bahadur Management Institute Fees Structure
Rakshpal Bahadur Management Institute Fee Structure
Bachelor of Computer Applications at Rakshpal Bahadur Management Institute
| Specialization | Duration | Total Fees (Approx) |
| --- | --- | --- |
| BCA in Information Technology | 3 years, fulltime | Apply |
Bachelor of Business Management/Administration at Rakshpal Bahadur Management Institute
| Specialization | Duration | Total Fees (Approx) |
| --- | --- | --- |
| BBM in Banking/Finance | 3 years, fulltime | Rs. 1.2 Lakhs |
| BBM in Accounting and Finance Commerce | 3 years, fulltime | Rs. 1.2 Lakhs |
Masters of Computer Applications at Rakshpal Bahadur Management Institute
| Specialization | Duration | Total Fees (Approx) |
| --- | --- | --- |
| MCA in Computer Application | 2 years, fulltime | Apply |
Photo Gallery
Asked question about RBMI fees structure and courses
Can you please let me know the B.Tech fee at this institute??
Asked by Soumya
---
---
Hello sir I have completed 12th from krishana nand smark inter college banda shahjahanpur up with 70.6%. I like computer science. So I would like to take addmission in BCA. Sir please tell me about BCA in your college. Is Possible placement in your college.?
Asked by Amiy mishra
---
Tell me about fully details about courses?
Asked by Kabir
---
Interested in Rakshpal Bahadur Management Institute
Most Searched MBA Colleges in Uttar Pradesh