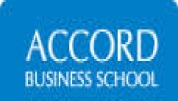 Accord Business School Fees Structure
Courses & Fee of Accord Business School
Master of Business Administration
Photo Gallery
Watch Videos
Asked question about ABS fees structure and courses
fee details for mba tourism,hr and my icet rank is 1960?
asked by sahitha priya
Fee sturture for mba?
asked by Himaja
My query about fees ?
asked by Giri
Fees structure for BM and speciality of abs in bachelor's?
asked by B Hemanth
Sir what is the fee for management quota in Accord??
asked by Bhanu prakash
I want the details about fees and i would like to know whis course will be best in Mba?
asked by Sarath kumar
I want to know the fee structure for full time MBA in human resource management through icet.?
asked by Vijay Kumar chenna
Nmasthe sri wana know about the course fees details,admission process,pls gv the details sr?
asked by Vm.rafi
Need Advice! Ask the question, We would be happy to help you.
Ask an Expert
Interested in Accord Business School
Most Searched MBA Colleges in Andhra Pradesh