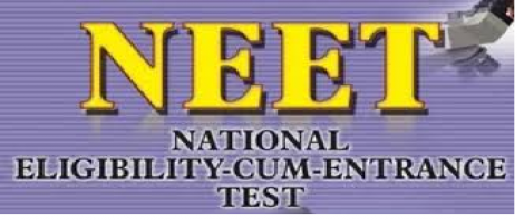 NTA has released the NEET UG 2024 Exam Dates. Students who want to enrol in MBBS, BDS, and other medical programs must take the NEET UG 2024 entrance exam to be considered for admission. NEET UG 2024 will take place on May 5 2024.
The NEET application form 2024, informational bulletin, eligibility requirements, and full schedule will all be available on the official website, neet.nta.nic. The NEET exam is the most important entrance test. This medical entrance exam got more than 20 lakh applicants this year.
After analyzing several state boards, CBSE, NCERT, and another syllabus, the National Medical Commission (NMC) proposes the NEET UG syllabus 2024 for MBBS, BDS, and other medical courses.
Students in class 12 who want to pursue a career in medicine should be familiar with the Syllabus and NEET 2024 Exam Pattern to succeed in the test. Four subjects will be in the NEET UG question paper, each with two sections. Candidates can choose to tackle any 10 of section B's 15 questions (there are 35 in section A) or all of them.
Class 11th Physics syllabus
Physics-world and measurement
Laws of Motion
Gravitation
Kinematics
Work, energy & power
Motion of system of particles & rigid body
Thermodynamics
Properties of bulk matter
Oscillations and waves
The behaviour of perfect gas and kinetic theory
Class 12th Physics Syllabus
Electrostatics
Current electricity
Magnetic effects of current and magnetism
Electromagnetic induction and alternating currents
Electromagnetic waves
Optics
The dual nature of matter and radiation
Atoms and nuclei
Electronic devices
Class 11th Chemistry syllabus
Some basic concepts of chemistry
Structure of atom
Classification of elements and periodicity in properties
Chemical bonding and molecular structure
States of matter: gasses and liquids
Thermodynamics
Equilibrium
Redox reactions
s-block element
Some p-block elements
Organic chemistry
Hydrocarbons
Environmental chemistry
Class 12th Chemistry syllabus
Solid state
Solutions
Electrochemistry
Chemical kinetics
Chemical kinetics
Surface chemistry
General principles & processes of isolation of elements
p-block elements
d and f block elements
Coordination compounds
Haloalkanes and haloarenes
Alcohols, phenols and ethers
Aldehydes, ketones and carboxylic acids
Organic compounds containing nitrogen
Biomolecules
Polymers (Chemistry in everyday life)
Class 11th Biology syllabus
Diversity in the living world
Structural organization in animals and plants
Cell structure and function
Plant physiology
Human physiology
Class 12th Biology syllabus
Reproduction
Genetics and evolution
Biology and human welfare
Biotechnology and its application
Ecology and environment
Note: The Syllabus has not been modified according to either NMC or NTA. The same as the previous year's course outline, it covers:
NEET class 11 chemistry syllabus- 14 units
NEET class 12 chemistry syllabus- 16 units
NEET class 11 physics syllabus- 10 units
NEET class 12 physics syllabus- 9 units
NEET class 11 biology syllabus- 5 units
NEET class 12 biology syllabus- 5 units
NEET Marks Distribution
It is crucial to understand how the Syllabus weighs each subject. According to the most recent exam format, there are 200 MCQs on the question paper, but only 180 must be answered correctly.
Each question is worth four points, making a total of 720. Here is the marks distribution for the Syllabus for 2024 for your reference.
Subject

Section

No. of questions

Marks

Physics

A

35

140

B

15

40

Chemistry

A

35

140

B

15

40

Biology

A

35+35

140+140

B

15+15

40+40