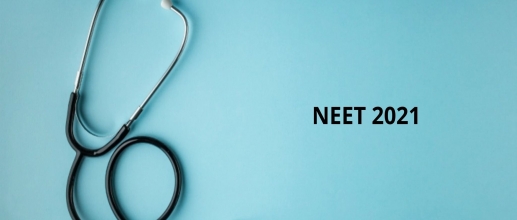 The most common medical UG entrance exam is NEET. The exam dates are yet to reveal. This exam acts as a gateway for aspiring medical students to get academic joining for MBBS and BDS programs. This test comprises both the candidate's eligibility and nationality test. It is the only entrance test given high priority and accepted in India's medical colleges. On average, more than 15 Lakh+ students are registering and participating in NEET 2021.
To enhance the students' performance, the NEET conducting committee has released some of the critical topics with more weightage in terms of the examination question paper. The NEET 2021 paper has three significant sections comprising questions related to core subjects like –Physics, Biology, and Chemistry.
Below are some of the topics mentioned in the 11 & 12 class syllabus, These are topics listed based on the previous year's question paper pattern, which will help this year's preparation.
NEET 2021: Physics topics
Class 11 Topics

Weightage %

Class 12 Topics

Weightage %

Oscillations and Waves

3%

Magnetism and Matter, Magnetism and Moving Charges

5%

Kinetic Theory

3%

Atoms and Nuclei

3%

Mechanical Properties of Solids, matter and fluids

3%

Semiconductor Electronics

9%

Gravitation

2%

Current Electricity

8%

Power, Energy, and work

4%

Electromagnetic Waves

5%

Physical World and Units and Measurements

2%

Wave Optics, Ray Optics and Optical Instruments

10%

Thermodynamics

9%

Dual Nature of Matter and Radiation

6%

Motion in a Plane and Straight line

3%

Electric fields and Charges

Capacitance and Electrostatic Potential

9%

Rotational Motion and System of Particles

5%

Alternating Current and Electromagnetic Induction

8%

Laws of Motion

3%

---

---
NEET 2021: Chemistry Topics
| | | | |
| --- | --- | --- | --- |
| Class 11 Topics | Weightage % | Class 12 Topics | Weightage % |
| Hydrocarbons and Redox Reactions | 3% | Alcohols, Ethers and Phenols | 4% |
| S-Block and P-Block Elements | 2% | Biomolecules | 3% |
| Environmental Chemistry | 2% | Solutions and solid states | 2% |
| Thermodynamics | 8% | Electrochemistry | 2% |
| Equilibrium | 6% | Surface Chemistry | 35 |
| Molecular Structure and Chemical Bonding | 5% | Polymers | 3% |
| Basic Concepts of Chemistry | 1% | d- and f-Block Elements | 4% |
| States of Matter: Liquids and Gases | 2% | p-Block Elements | 5% |
| Structure of Atom | 2% | Chemical Kinetics | |
| Organic Chemistry: Basic Techniques & Principles | 4% | Coordination Compounds | 9% |
| --- | --- | Aldehydes, Carboxylic Acids and Ketones | 4% |
NEET 2021: Biology Topics
Class 11 Topics

Weightage %

Class 12 Topics

Weightage %

Planet and Animal Kingdom

7%

Human Reproduction and health

3%

Anatomy-Flowering Plants, Organization in Animals and Morphology of Flowering Plants

5%

Principles of Inheritance and Variation

Molecular Basis of Inheritance

Evolution

18%

Neural Coordination and control

Chemical Integration and Coordination

11%

Ecosystem

3%

Transport in Plants

Mineral Nutrition

2%

Strategies for Enhancement in Food Production

3%

Plant - Growth and Development

Respiration in Plants

2%

Human Health and Diseases

3%

Cell-The Unit of Life, Cell Cycle and Cell Division

Biomolecules

9%

Microbes in Human Welfare

3%