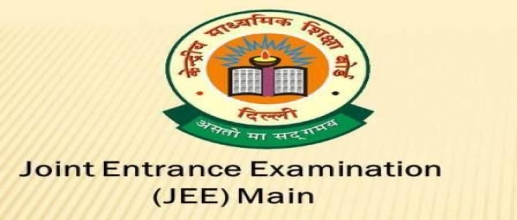 NTA has already announced the JEE Main 2024 Exam Date for Phase 1. As per the schedule, the Exam will take place from January 24 to February 1 2024. Just 2 months left for the Exam.
Thus, preparing for the JEE Main 2024 in just two months might seem like a tight race. Still, with proper planning and dedicated effort, it's possible to cover substantial topics. JEE Main is a significant exam for students aiming to pursue engineering in India. Every year, lakhs of applicants appear for JEE Main to grab admission seats for B Tech Courses offered by IITs, CFTIs and NITs. Here's a simplified guide to help you make the most of these crucial two months.
Month One JEE Main Study Plan
The first month is like laying the groundwork for a strong structure. You'll focus on the basics, identifying your weak areas, and setting up a schedule to manage your time effectively.
JEE Main 2024 Syllabus understanding - Before you start your preparation, it's crucial to have a clear understanding of the JEE Main syllabus. Make a list of topics from Physics, Chemistry, and Mathematics, and create a study plan. Understanding the syllabus is like knowing the path you need to travel. This step helps you identify the subjects and topics you need to cover. Refer to official exam websites or guides to list out the chapters and subjects.
Prioritize weak areas - Identify your weaker subjects and topics. Concentrate more on these areas in the first month. Take notes of topics where you face difficulties or feel less confident. Allocate more time to understand these topics. Practice problems related to these areas regularly to improve your understanding.
Study material - NCERT textbooks are highly recommended for building a basic understanding. It is also considered the Best Book for JEE Main 2024 Preparation. Additionally, you might consider reference books or online study material suggested by teachers or coaching centres. Having a structured set of resources helps in focused learning without getting overwhelmed. Stick to a few trusted sources to avoid confusion.
Time management - A timetable helps in balancing your study time across subjects. Set aside dedicated time for each subject daily. Allocate more time to subjects you find tougher. Ensure a balanced approach to cover the syllabus without neglecting any section.
Practice - Solve as many of the previous year's question papers and sample papers as possible. Practising problems regularly is like exercising your brain muscles. It not only familiarizes you with the pattern but also boosts confidence in solving questions. Look for question banks, online resources, or coaching materials for varied problem sets.
Month Two JEE Main Study Plan
The second month is like polishing a gem. You'll revise what you've learned, simulate the real exam conditions with mock tests, and work on your speed and accuracy.
Revision - The second month should focus on revising what you've learned in the first month. Revision helps solidify the understanding of concepts learned. Create summary notes or flashcards for quick revision. Revisiting topics regularly maintains their freshness in your memory.
JEE Main 2024 Mock tests - Take full-length mock tests. It will give you a feel of the real Exam and help with time management. Mock tests are like dress rehearsals before the actual play. Find and attempt mock tests available online or provided by coaching centres. Analyze your performance and note areas that need improvement.
Short notes - Short notes condense large information into smaller, more digestible pieces. Write down formulas, key points, or diagrams that are essential for a quick review. These notes act as quick reference material for last-minute revisions before the Exam.
Stay healthy - Don't neglect your health. A healthy body supports a healthy mind. Eating nutritious food, getting sufficient sleep, and engaging in light physical activity refreshes your mind and keeps you energized for studying.
Stress management - The last month can be stressful, but it's essential to stay calm. Stress can affect your focus and performance. Practice relaxation methods like deep breathing and meditation to manage stress.
Week Before the JEE Main 2024 Exam Preparation
Final revision - Focus on the most critical topics in the last week of your preparation. Your notes will be a valuable resource at this point. The last week is like putting the final brushstrokes on a painting. Revisit high-weightage topics and formulas to ensure they're fresh in your mind.
Stay positive - Maintain a positive attitude. Believe in yourself and your preparation. Confidence can make a significant difference in your performance. Confidence is key. Positive thinking boosts your morale and reduces exam anxiety.
Time management - In the last week, practice managing your time well. Solve one or two mock tests as if you are taking a real exam to refine your time management skills. The real Exam is about not just knowing the answers but also answering them within the time limit. Practising timed tests ensures you get a sense of the pace needed during the actual Exam.
Conclusion
Preparing for JEE Main in just two months is undoubtedly challenging, but it's not impossible. Your dedication and hard work can lead you to success. Follow this structured plan, stay focused, and remain committed to your goal. Remember, success in JEE Main is not just about studying harder; it's about studying smarter.