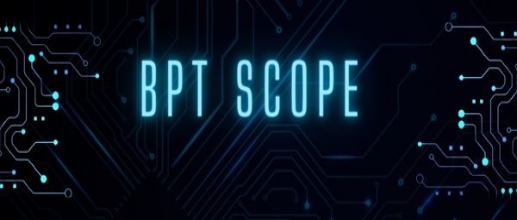 A four-and-a-half-year undergraduate program called the BPT aims to familiarise students with the basics of rehabilitative medicine. The curriculum focuses on transferring practical knowledge in areas like exercise therapy, Orthopedics & Traumatology, Electrotherapy, Radiology & Imaging Technology, and General Medicine.
The program aims to educate students at an advanced level in the fundamentals of physiotherapy, including therapeutic exercises and electro-physical modalities that can treat various illnesses and impairments affecting the back, spine, neck, shoulder, and legs. The curriculum strongly emphasizes promoting human body functions, learning to improve movement dysfunction, and achieving optimum health. Additionally, the program's practical lessons make sure that students are exposed to correct sickness and disability diagnosis and treatment.
Aspirants are enrolled in a six-month internship to further their studies and prepare them for cases and situations after completing the degree.
Why enroll in a BPT course?
Numerous people suffer from various types of painful and motion-restricting ailments due to the shift in daily lifestyles worldwide. Physiotherapists are required not only to help those who experience chronic pain but also in a variety of different situations to restore mobility. Although the profession of bachelor of physiotherapy is still relatively new and catching up with more established programs, demand for physiotherapists is increasing quickly. Some benefits of choosing a BPT are listed below.
Physiotherapists are in high demand in India. Patients of many backgrounds, including those recovering from operations and accidents and those with chronic illnesses like arthritis, need their services. In addition, sports injuries are expected to increase as people become more concerned with their physical fitness, increasing the demand for physiotherapy services.
Students who earn a bachelor's degree in physiotherapy can find employment as consultants, physiotherapists, osteopaths, or sports physiotherapists. BPT Salary in India ranges from INR 1 to INR 5 LPA on average.
Course Details
| | |
| --- | --- |
| Particulars | Details |
| Course | Bachelor of Physiotherapy, BPT |
| Course Level | Undergraduate |
| Duration | 4 years |
| Eligibility | 12th pass |
| Fee | INR 1 lakh to 5 lakh |
| Process of Admission | Merit or entrance based |
| Employment | Orthopedic departments, fitness facilities, hospitals, military medical facilities, and educational institutions |
BPT Eligibility Requirements
Students may enroll in the Bachelor of Physiotherapy program if they have completed their 10+2 schooling with science as their major subject. The candidate should have studied Physics, Chemistry, and Biology while pursuing the Science stream. Admission requires a minimum 10+2 aggregate score of 50% or equivalent. For the BPT course, certain universities in India require applicants to take an admission exam.
BPT Entrance Exams
Although there are no standard entrance examinations for admission to the BPT (Bachelor of Physiotherapy) program, many universities that offer the program opt to hold college-specific entrance exams. For admission to a few of the Top BPT colleges in India, candidates must do better than the minimum qualifying score in these entrance exams and their academic records.
To be considered for admission to the BPT (Bachelor of Physiotherapy) program, applicants must have received a minimum of 50% overall (45% for SC/ ST) in their 10+2 board exams. However, the minimum qualifying scores vary by category. The subsequent is a incline of some of India's entrance tests for BPT (Bachelor of Physiotherapy) programs.
IEMJEE
LPUNEST
VEE
IPU CET
BCECE
Skills needed for the BPT Course
Aspirants to the BPT program must possess solid clinical knowledge and an understanding of the scientific basis for each clinical modality used on patients. Before beginning therapy on a patient, they must comfort them and walk them through each step. Additional general competencies needed are,
English language proficiency
Speech clarity
The scientific technique's ability to safely operate equipment
Empathy
Confidence
Convincing
Strong Presentation Abilities
BPT Syllabus
The four-year Bachelor of Physiotherapy program includes a six-month internship in one of the nation's top medical centers or at the college's clinical site. Additionally, theoretical seminars and clinical experience in renowned multispecialty hospitals are included in the four-year program. The following topics are tabulated as part of the course curriculum:
Semester I

Anatomy

Physiology

Biochemistry

Basic Nursing

English

Semester II

Biomechanics

Psychology

Sociology

Physiotherapy Orientation

Semester III

Pathology

Microbiology

Pharmacology

First Aid and CPR

Constitution of India

Semester IV

Exercise Therapy

Electrotherapy

Research Methodology and Biostatics

Introduction to treatment

Clinical observation posting

Semester V

General Medicine

General Surgery

Orthopedics and Traumatology

Semester VI

Orthopedics and Sports Physiotherapy

Supervised Rotatory clinical training

Allied Therapies

Semester VII

Neurology and neurosurgery

Community medicine

Neuro- Physiology

Community-based Rehabilitation

Semester VIII

Supervised Rotatory clinical training

Ethics, Administration and Supervision

Evidence-based physiotherapy and practice

Project
After the candidates pass all of these courses on the final examinations, the six-month internship program begins. The internship should ideally be completed at a teaching hospital approved by the relevant university.
Benefits of a bachelor's degree in physiotherapy
In medicine, physiotherapy is regarded as a satisfying and gratifying vocation. Candidates who prefer a BPT over an MBBS can do so. A BPT program lasts less time than an MBBS program. Several options are available for choosing a medical career with a professional physiotherapist employment function.
Types of physiotherapy bachelor's degrees
Undergraduates are enrolling in the BPT program to study how to manage the body's physical motion to treat candidates' ailments. A candidate develops an understanding of the human body based on medical science throughout the four-year program. In contrast, candidates will learn practical skills over the six-month training program. Students will have a wide range of professional options after earning their bachelor's in physiotherapy. Physiotherapists are needed everywhere as physiotherapy has attained a professional stature.
Specializations in BPT
Students can choose from several specializations in the field of physiotherapy. Candidates enrolled in the BPT program must select one of these specializations. Here are a few of the BPT specializations mentioned:
Chiropractic physical treatment
Orthopedic physiotherapy requires understanding the anatomy, physiology, and pathophysiology of the bones and soft tissues. Therefore, treating musculoskeletal system problems falls under the purview of orthopedics. Back and neck pain, hip fractures, osteoporosis, arthritis, and bursitis are a few of the frequent conditions that orthopedics treat.
Clinical Neurophysiotherapy
It is a subject that deals with the care of patients who struggle with movement and other functions as a result of disorders of the neurological and neuromuscular systems. Any harm to the brain, spinal cord, or other parts of the central nervous system affects how the body moves and performs other activities. Spinal cord injury, brain injury, stroke, and other issues are some of the neurological diseases that call for physiotherapy.
Children's physical therapy
A specialty that deals with a baby's growth, particularly with movement development. Pediatricians seek to enhance the quality of life for kids with neuromuscular conditions, including autism and cerebral palsy.
Older Adult Physiotherapy
The illnesses that affect older persons are the focus of this specialty. A physiotherapist's training in this area can treat conditions including osteoporosis and arthritis in the elderly.
Physical therapists tackle common health issues
Backaches
Sore Neck
Workplace accidents
Spinal Conditions
Athletic Injuries
Brain damage
BPT Career Opportunties
Aspirants for the BPT degree might discover work prospects in public and commercial sectors after successfully finishing the program. They can also choose to pursue the independent practice. For their advanced studies, graduates can also pursue a master's degree in physiotherapy.
Places where BPT professionals can find work
Healthcare facilities
Defense medical facilities
Rehabilitative facilities
Residences for the elderly and retirees
Research institutes
Centers for health and fitness
Colleges of physiotherapy
Equipment for physical therapy
BAF Scope in India
In India, the BPT field is expanding quickly. However, today's lifestyle and habits make it difficult for everyone to maintain fitness. People spend their working hours bent over their desks and stuck in traffic, not giving their bodies adequate time to rest and recover, which causes chronic discomfort. In addition to treating trauma and accident situations, physiotherapists often deal with negligence and chronic pain brought on by unhealthful and stressful lifestyles.
According to assessments by international organizations, India has fewer than 10,000 licensed physiotherapists, a figure that should be significantly greater given the population's needs for physiotherapy and the country's needs in general.
Due to the nation's rising need for certified physiotherapists, physiotherapy as a degree program has recently caught up to more traditional programs. As a result, the application of BPTs is expanding and is anticipated to continue expanding for a considerable time.
| | | |
| --- | --- | --- |
| Job Profile | Details | BPT Salary in India |
| Physiotherapist | providing patients with physiotherapy in a clinical setting | INR 2-7 lakhs |
| Researcher | Cooperate with team members to test parameters and achieve research objectives. | INR 3- 7 lakhs |
| lecturer | instructing physiotherapy students at the undergraduate and graduate levels | INR 2-6 Lakhs |
| Home care physiotherapist | They provide direct attention to clients at their home setup. | INR 2-4 lakhs |
| Sports physio rehabilitator | These specialists collaborate with organizations to treat sportspersons' injuries | INR 4-7 Lakhs |
| Medical coding analyst | Healthcare providers and health insurance salespeople have recently teamed up to bill clients for care. | INR 3- 8 Lakhs |
Career paths and employment opportunities.
India's rapid urbanization has altered people's lifestyles. In addition, most young people are now entering the corporate sphere, which has greatly increased stress levels. As a result, there is a rising need for competent physical therapists.
Private orthopedic clinics, hospitals, rehabilitation centers, fitness centers, sports facilities, defense installations, etc., all need physiotherapists. Highly trained physiotherapists can open their clinics and take care of the needs of their patients. The job descriptions and industries one can apply for after graduating are listed below.
Employment Areas

Defense of Health Institutions Medical Facilities
Institutions of higher education and fitness
Manufacturers of Physiotherapy Equipment for Hospitals
Orthopedic Divisions

Job Profiles

Assistant Physiotherapist
Consultant
Researcher
Lecturer, Private Physiotherapist
Sports Physiotherapist
Osteopath
Assistant Customer Care Provider
Pay Structure
BPT Salary Per month might range from Rs. 10,000 to Rs. 30,000. It will change based on your performance in high school, college, and any internships you took. Physiotherapists can earn a solid living working in the sports industry. Most national-level sports teams and facilities call for licensed physiotherapists to care for athletes. The estimated pay scale for physiotherapists at various levels is shown below.
| | | | |
| --- | --- | --- | --- |
| Job Profile | BPT Starting Salary per annum (in INR) | Mid Level Salary per annum (in INR) | Senior Level Salary per annum (INR) |
| Physiotherapists | 2,42,983 | 3,06,184 | 4,71,665 |
Top Organizations Recruits BPT Graduates are:
After the competion of course, BPT graduates get hired in top hospitals & health centers with attractive salary packages. Some of the top fitness centers in India also fascinate the best talents in the industry to train their clients appropriately. Some leading recruiters are
Help Age India
Apollo Hospitals
Fortis Hospital
Talkwalker's Pantaloon Fitness Pvt Ltd, etc.
If candidates can prove their practical expertise, they can find well-paid jobs in the sports stadium, sports ministry, various health societies, etc. There is a heavy prerequisite for a physiotherapist in countries such as US and UK outside India.
In India, physiotherapy is experiencing great growth as an art and science for preventing, treating, and rehabilitating physical injury and the disabled, primarily due to career opportunities and prospects. After graduation, these individuals can find respectable positions with competitive pay.