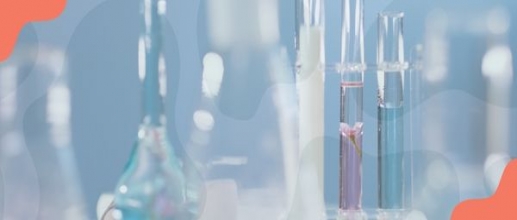 Are you here to find out the best courses available after BSc Chemistry? After BSc Chemistry, let's look for detailed information about the courses, career options, and scope. Bachelor of Science (BSc) in Chemistry is an undergraduate degree course. A lot of students have interests in the chemistry field. After completing a BSc Chemistry course, a student can go for various job opportunities. A candidate can pursue a master's degree in chemistry as well before starting the job. Many MSc courses are available for higher education after BSc Chemistry.
Top Courses After BSc Chemistry
Best courses that a student can opt-in for higher studies after completing BSc Chemistry:
MSc Analytical Chemistry - The program's main aim is to provide knowledge about applications used in science and engineering. Advanced techniques and methods are used to understand the quantifying components and analytical knowledge. In addition, this course deeply focuses on everyday operations knowledge and practical assessment.
MSc Biochemistry - What is biochemistry study? This area includes the learning and knowledge of the chemical processes of living beings. In this course, students will study the chemical reactions and processes used to analyze the characteristic metabolism of living organisms. The job profiles to which a student can apply after completing MSc Biochemistry are:
Forensic scientists
Biochemists
Biochemical lab technician
MSc Chemistry - A 2-year-long postgraduate degree course for which a BSc Chemistry student can opt. The main chemistry course is where a student can specialize and learn important areas such as physical chemistry, organic chemistry, inorganic chemistry, and analytical chemistry. Many job opportunities open up for students in pharmaceuticals and several industrial departments.
MSc Inorganic Chemistry - Again, a postgraduate course of 2 years. A student can explore a wide range of study areas in this course, such as:
Properties of inorganic compounds
Applications of inorganic compounds
Biological Chemistry
Stereochemistry
Coordination and nuclear chemistry
MSc Organic Chemistry - A student can learn about modern chemistry in this course. Students with a background in organic chemistry should opt for this course. The industries in which a candidate of organic chemistry can apply after completing the course are:
Pharmaceuticals
Petroleum
Manufacturing industries like cosmetics, plastics, drug paints, etc.
MSc Medicinal Chemistry - This course is the one that mainly deals with modern synthetic chemistry. The student will gain knowledge of the mechanism and effectiveness of drugs that fight against various diseases. The type of job profiles to which a candidate can apply after completing the MSc Medicinal Chemistry course:
Biochemist
Clinical research associate
Microbiologist
Clinical data analyst
Production chemist
MSc Molecular Chemistry - It is a postgraduate degree course that includes studying and learning chemical synthesis at the molecular level. A student can understand the molecules' physical and biological matter properties and research the scientific challenges. Some of the job roles after the MSc Molecular Chemistry course are:
Synthetic chemist
Radiochemist
Molecular researcher
Others
List of MSc Courses After BSc Chemistry
Below mentioned in the list of master's degree courses that a student can opt for after completing BSc Chemistry:
MSc Applied Chemistry
MSc Drug Chemistry
MSc Environment and Green Chemistry
MSc General Chemistry
MSc Instrumental Analysis
MSc Oil and Gas Chemistry
MSc Organic Pharmaceutical Chemistry
MSc Physical Chemistry
MSc Theoretical Chemistry
Master's in Computational Chemistry
What are the other courses for BSc Chemistry Pass Out?
Some of the non-science field courses are also available that students can choose after BSc Chemistry:
Bachelor of Education (B.Ed)
Master of Computer Application (MCA)
MBA in Pharmaceutical Management
MBA in Production Management
MBA in Biotechnology
MBA in Information and Technology
M.Phil Chemistry
M.Tech in Chemical Engineering
MBA in Biotechnology and Oil & Gas Management
MBA in Biotechnology Management
Masters in Management (MIM)
MBA in Communication
MBA in Healthcare
MBA in Hospitality
MBA in Oil and Gas Management
MBA in Laboratory Management
MBA in Hospitality Management
MBA in Shipping and Logistics Management
Postgraduate (PG) diploma courses after BSc Chemistry
PG Diploma in Analytical Chemistry
PG Diploma in Biotechnology
PG Diploma in Nanobiotechnology
Certificate courses after BSc Chemistry
Certificate in Analytical Chemist
Certificate in Lab Manager Analytical Scientist
Certificate in Senior Process Analytical Scientist
Certificate in Research Associate Analytical Chemistry
Certificate in Teacher Analytical Chemistry
Top MSc Chemistry Colleges
Some of the best colleges that offer MSc Chemistry courses are:
Stella Maris College, Chennai
Ramjas College, Delhi University
Loyola College, Chennai
Madras Christian College (MCC), Chennai
Kurukshetra University, Kurukshetra
VIT University, Vellore
Presidency College, Bangalore
IIT Bombay
Jamia Millia Islamia, New Delhi
SGSITS, Indore
Application Process for MSc Courses After BSc Chemistry
Numerous colleges or universities offer MSc courses. The entrance exams are conducted by most of the colleges for the students to get admission. The candidates will be shortlisted after the result of the entrance tests. The students enrolling in the MSc Chemistry course are qualified to appear for the IIT JAM entrance exam. In India, some of the institutes give admission on a merit-based. The students must apply for the MSc course either online or offline. They need to complete the application process for the particular institute. Some of the popular entrance examinations that institutes conduct for MSc courses admissions are:
BHU PET
AUCET
LPU PG
AMU PG
To complete a master's degree in science, several students appear in the IIT JAM examination from some of the top colleges in India, such as IITs, NITs, CFITs, and others.
Recruitment Areas For BSc Chemistry Graduates
Chemical laboratories
Clinical laboratories
Health care laboratories
Pharmaceutical companies
Forensic labs
What are the career options available for BSc chemistry graduates?
Some of the career options in which BSc Chemistry graduates can go are:
Biomedical Chemist
Quality Controller
Chemical Engineering Associate
Production Chemist
Production Officer Research
Development Manager
Top Career Options for BSc Chemistry Graduates
Biomedical Chemist - The common name of the biomedical chemist is Medical Scientist. In this, the main focus is on the learning and research of chemical equations topics. Supervision and assistance are the main key points of biomedical chemist jobs. The work of a scientist is to examine and treat new drugs through research. The chemist used different methods and tools to diagnose human disease.
Quality Controller - A specific laboratory chemist is another name for a quality controller. The quality controllers have the specialization and knowledge of different types of laboratory equipment. They research and conclude the methodologies by using a variety of laboratory techniques.
Jobs After BSc Chemistry
Public and Private sectors provide job opportunities for BSc Chemistry students. The industries that provide jobs to chemistry graduates are:
Healthcare organization
Educational institutions
Engineering departments
Government Jobs After BSc Chemistry
A chemistry degree is one in which a student gains knowledge about various fields and develops skills. The chemistry area is growing fast in the government sector and is in high demand. The organizations in the government sector that hire BSc Chemistry graduates are:
Public Service Commission
Government Medical College
Hospitals
Healthcare organizations
Educational institutes
The job roles in the government sectors for BSc Chemistry graduates are:
Laboratory Assistant
Demonstrator
Lab technician
Medical data entry operator
Junior research fellow
Skills Required for a Good Career Scope in Chemistry
The students must enhance their biology, medicine, chemistry, and physics skills during the course. The laboratory skills of the candidate should be excellent.
Problem-solving skills
Technology management skills
Organizational skills
Mathematical calculations skills
Data protection and handling
Teamwork