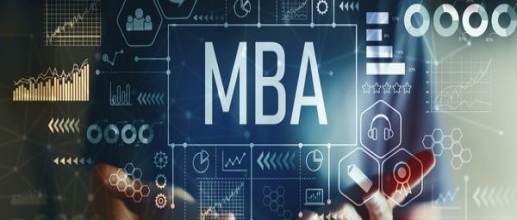 Indian businesses are some of the most stable and profitable in the world, so many candidates are looking for programs that will teach them about operational management. Henceforth, students choose an MBA program specializing in operations management.
A specialization in Operations Management can give students a great advantage in finding jobs. It is because operations management focuses on the delivery side of businesses, which gives students a better empathy of how a business works and how to improve it. In addition, after completing an MBA in Operations Management, many career options open up, including positions in areas such as resource management and operation handling within the specific firm that is hiring the candidate.
If you seek a career in MBA Operations Management, you can find plenty of chances in both the private and public sectors. Some of the most common career paths for an MBA in Operations Management include Supply Chain Manager, Consultant, and Business Unit Manager.
Jobs after MBA in operations management
Some students pursue a career in operations management because of the program's wide range of options and opportunities. Many graduates go on to pursue careers in a variety of industries, including banking, consulting, manufacturing, and technology. But it is a fact that a career in operations management is always evergreen. It is even more true due to globalization and the increased need for logistics and an agile supply chain to circulate goods and services effectively.
MBA graduates in operations management are therefore sought after for reputed job positions and important responsibilities with lucrative salary packages. MBA Operations Management salary in India ranges from 3 LPA. Some of the most common job roles offered to Operations management graduates are as follows:
Operations Executive
Assistant Manager
Deputy Manager
Area Operations Manager
Operations Manager
Plant Manager
General Operations Manager
Manufacturing Consulting Managers
Process Reengineering Manager
Inventory Control Manager
Supply Chain Manager
Consultant
Logistics Manager
Career Options after MBA in Operations Management
The most common career option after an MBA is joining the workforce. It also makes sense because an MBA in operations management is a professional degree that teaches you practical skills that you will immediately require in the workforce. The freshly learned knowledge will help you find a better job and easily transition into your chosen workforce.
Although if you are not interested in immediately joining an organization, you can pursue it further. In this case, that would be a p.hd in management studies. You can research topics of your choice and go into great detail about management studies and its implication in our society.
Although if you choose to take a job after finishing your MBA in operations management, the following job rules are most likely to be offered.
Supply Chain Manager
The Supply Chain Manager would coordinate, organize, and oversee all activities procuring, producing, and distributing the company's goods. It includes ensuring that adequate supplies are available to meet the needs of the business and ensuring that the process is efficient and effective.
Logistics Manager
A logistics manager is responsible for the efficient movement, distribution & storage of supplies and materials in a company. They work with planners to create routes and budgets and process shipments. This position is usually part of middle management.
Operations Consultant
Operations consultants help their clients improve the efficiency of their value chains by developing and implementing target operating / service delivery models, optimizing business processes, and executing robust cost-reduction models.
Inventory Control Manager
This individual is responsible for keeping track of current inventory levels, processing purchasing orders as necessary, and investigating any problems with the ordering process. They are also responsible for recording purchases, maintaining a database of inventory information, and reconciling the data on actual stock counts with computer-generated reports.
Areas of Recruitment for MBA in Operations Management
MBA graduates in Operations Management have many opportunities in the private and public sectors. The future of this field looks promising, with many reputable professional options available. Some fields in which Operations Management graduates are sought after MBA operations management jobs for freshers are listed below.
Forecasting
Product Designing
Supply Chain Processes
Inventory
Maintenance and Quality Management
MBA in Operations Management Salary in India
The average salary for an MBA Operations Management graduate in India is around 3.5-15 lakh rupees (USD 560-2700). It is influenced by several factors, including the graduate's experience in the specific field, their level of interpersonal skills, their area of specialization, and their domain knowledge. Graduates from respected business schools can expect a decent salary package of around 8 to 15 lakh rupees per year. As stated above, the initial salary package for students from other institutes may lag. But with experience and specialized skills, they can easily climb up the ladder.
Operations management may not be a popular choice like engineering in India, but the country's requirement for operations managers is rising. Due to their pervasive requirement in all types of organizations and industries, it is pertinent to higher graduates with skills and experience. Even a fresher with no experience can get a decent job in this specialization if they have pursued MBA in operations management from a reputed institution. To give you a transitory idea about the average salary ranges, here is a compiled table:
| | |
| --- | --- |
| MBA Operations Management Salary | Amount (INR) |
| Highest Salary | 20 LPA |
| Lowest Salary | 3 LPA |
| Average Salary | 9.4 LPA |
It will also be useful to know what job profiles offer what level of salary package. However, we will always advise that students choose their career path based on their interests and skill sets. No matter what job profile the graduate may get in their campus recruitment, this experience of the salary package would become lucrative. Hence, the compiled data below should be treated as an indicator, not conclusive statements for career choices.
| | |
| --- | --- |
| Designation | Salary (INR) |
| Project Manager | 12.7 LPA |
| Operations Manager | 10.4 LPA |
| Management Consultant | 13.4 LPA |
| Senior Business Analyst | 9.7 LPA |
| Production Manager, Manufacturing | 9.2 LPA |
MBA in Operations Management Salary Abroad
For students who are interested and ready to work in foreign countries, we have gathered the salary ranges on average for MBA operations management graduates. Career opportunities are ample in foreign countries when we talk about operations and supply chain management. The type of industry and the economic scenario would differ from India; hence students should prepare specific skill sets applicable depending on the country of their choice.
| | |
| --- | --- |
| Job Profile | Salary (USD) |
| Operations Manager | 88,231 |
| Director of Operations | 120,593 |
| Project Manager | 98,593 |
| Chief Operating Officer | 158,625 |
| Production Supervisor | 68,323 |
MBA in operations management scope
Undergraduate students are always worried if the field of operations and logistics has sufficient job opportunities. To clarify this doubt, you should know that in every organization, there is a requirement for the operations department.
It may not be what we generally imagine it to be (logistics or fleet management services). Instead, the field of operations is about managing and excelling at all the operations within the organization. Now, this translates differently for different types of industries and organizations. Simply put, the operations of a BFSI sector company would be different from those manufacturing tires. For example, the Fintech company's concern would be managing heavy transactions and various departments operating within the organization. On the other hand, the tire manufacturing company would be more concerned about their inventory management, logistic services, and so on.
Hence no matter what industry you may be interested in, there is always a requirement for the operations professional. It is true for both the government and private sectors.
Government jobs for MBA operations management
As stated earlier, there are ample opportunities in the government sector for graduates in operations management. Be it a Navratna like BHEL or ONGC, or the food corporation of India, there are always requirements for a competent operations manager. Moreover, the bigger an organization is in the government sector, the more important it becomes to someone who can manage large-scale operations and optimize resource utilization. Below are some of the most popular job rules available in the government sector for operations management graduates:
| | |
| --- | --- |
| Top Government Job Roles | Salary (INR) |
| Branch Operations Manager | 11.7 LPA |
| Quality Manager | 7.7 LPA |
| Process Manager | 8.5 LPA |
| Operations Manager | 6.5 LPA |
Private Jobs for MBA in Operations Management Graduates
With globalization, employment opportunities are endless in the private sector. You can work with an Indian company as well as multinational companies. The choice is yours, as both of these types would come for campus recruitment. There are benefits of joining India-based companies as an operations manager, such as location, familiarity, etc.
On the other hand, a multinational company like Deloitte would be a great choice if you seek to work in a comparative workforce with amazing salary packages. Below are the average salary packages for the most common job roles offered to MBA operations management graduates:
| | |
| --- | --- |
| Job Roles | Average Salary (INR) |
| Operations Manager | 7.12 LPA |
| Plant Manager | 12.27 LPA |
| Process Manager | 7.28 LPA |
| Inventory Control Manager | 4.34 LPA |
Job Opportunities Abroad for MBA in Operations Management
There are many career opportunities for people with experience in operations and supply chains in all sectors of the economy. Almost every industry ( information technology, healthcare, or even event and hospitality management) requires operations and supply chain professionals. These experts handle the planning, scheduling, and coordination of work. However, the job opportunities are limited to the private sector and local, state, and national government or nonprofit organizations in foreign countries.
Top Companies for MBA in Operations Management Graduates
Here is a incline of some of the top organizations that hire MBA operations and management graduates:
The Boeing Company
Amazon.com Inc
IBM
ICICI Lombard
Medtronic Inc
General Electric Co. (GE)
Accenture
Ford Motors
JP Morgan Chase
Various Career Designations Abroad for MBA in Operations Management Graduates
There are various career paths open to MBA graduates with a degree in operations management, depending on the country where they choose to work. Some common career paths include working in business or consulting firms, becoming a middle or senior manager in a large company, or starting a business. Here are some job roles that you would be offered:
Operations Manager
Production Manager
Inventory Manager
Logistics Manager
Plant Manager
Industrial Manager
Quality Manager
Purchasing Manager
Production Analyst
Time Study Analyst
Quality Analyst
Supply Chain Manager
Distribution Manager