Updated: Dec 08, 2022
by
Admin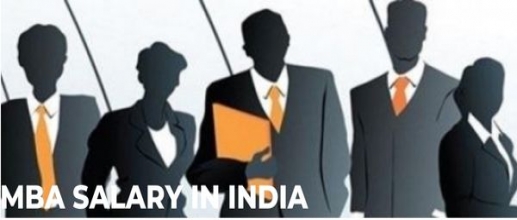 MBA Salary in India: Fresher, Experienced, Jobs, Career Scope, Highest Salary, Job Roles
MBA is a highly sought-after master's degree in India and abroad. Graduates with degrees are seen as subject matter experts who are versatile, knowledgeable, and capable of adapting quickly. Irrespective of your academic background, an MBA degree can significantly improve your employment prospects and fetch the Highest MBA salary in the world. But when we are discussing employment opportunities, the query that begs to be asked is, - what is the salary of an MBA in India Per Month?
On average, the highest salary is around 32 LPA ($46500). It is based on the salary of recent MBAs from any management college. But most people go for an MBA from a reputable institution, which plays an important role in getting the desired job profile in their dream company. MBA salary after 5 years in India or after 10 years is always bound to go up. So you can rest assured.
MBA Salaries Based on Specializations
| | |
| --- | --- |
| MBA Specialization | Average Salary (INR) |
| MBA Finance | 14.70 LPA |
| MBA Human Resource Management | 12.30 LPA |
| MBA Information Technology | 18 LPA |
| MBA Logistics Management | 8.50 LPA |
| MBA Marketing Management | 20.43 LPA |
MBA Salary Based on Job Roles
Just like there are a variety of specializations available in the MBA, the job profiles vary as well. MBA graduates are known for their versatility, so you shouldn't be surprised to see a person with an MBA marketing background working in the BFSI sector and then moving to the pharmaceutical industry. The job roles they take on may or may not be similar. It completely depends on the industry requirements.
| | |
| --- | --- |
| Job Roles | Salary (INR) |
| Project Manager | 19-20 LPA |
| Business Development Manager | 5-15 LPA |
| Marketing Manager | 6-10 LPA |
| SAP Consultant | 10-14 LPA |
| Business Analyst | 11-13 LPA |
| Human resource manager | 3-5 LPA |
| Financial analyst | 4-10 LPA |
List of Highest-Paying MBA Specializations
There are many different specializations under the MBA degree, and each has its MBA salary per month range. For example, marketing majors often make the most money, while finance and human resources managers often have the highest salaries. We've provided information about the different MBA courses and their corresponding salaries. Looking at the list, you can see which course has the highest salary and which specialization pays the most.
MBA in Finance
MBA finance graduates in India tend to earn a good salary per month in various sectors, such as corporate finance, corporate banking, private equity, treasury, sales, and trading. For example, the average salary for an MBA in banking & finance in India is Rs. 10 lakhs per annum. Moreover, the salary increases with experience and knowledge. Thus, MBA In Finance Salary In India Per Month is pretty good.
MBA International Business
An MBA in International business can help you find jobs in India and abroad. The International Business course will teach you about the global market and business trends. According to the latest salary data, MBA candidates in International business typically earn about Rs. 7.88 lakh per annum.
MBA Operations Management
Graduates specializing in Operations Management typically find jobs in sectors such as product/service-based industries, such as logistics, hospitality, transportation, manufacturing, and management consulting. The average income for an MBA in Operations Management is around Rs. 8.02 lakh per annum.
MBA Human Resource Management
HR management has become increasingly important in a variety of industries, and so there are many opportunities for MBA graduates in human resources management. The average salary for HR managers is around Rs. 6.03 lakhs, while the highest paid are those who hold the title of senior HR manager, who earn an annual salary of Rs. 10 lakhs.
MBA Marketing
An MBA in Marketing is highly sought-after by companies, and graduates typically earn a good salary after completing their program. MBA Marketing graduates are found in various sectors, including Competitive Marketing, Online Marketing, Analytical Marketing, Business Marketing, Customer Relationship Marketing, and more. According to pay scales, MBA Marketing graduates earn an average MBA Marketing salary in India per month, 1.02 lakh rupees.
List of Highest Paying Job Roles for MBA Graduates
Some of the highest-paying job roles for MBA graduates include finance, accounting, and marketing positions. Careers in these fields offer excellent pay and opportunities for a Mba salary after 10 years in India.
Project Manager
HR Manager
Marketing Manager
Senior Business Analyst
Business Consulting
Financial Analyst
Strategy Consulting
Business Development Manager
Investment Banker
Operations Manager
Business Analyst (IT)
SAP Consultant
Marketing Executive.
Jobs After MA Psychology
A MA in Psychology is a reputable degree if you want to build a career in psychology. Some popular job profiles for MA Psychology graduates include school counselor, human resources manager, mental health counselor, principal/headmaster, senior editor, assistant professor - postsecondary/higher education, executive administrator, and process analyst. To understand the scope of job opportunities and more options after this degree, let us take a deeper dive.
Job Scope for MA Psychology
The MA Psychology degree enables graduates to take on various job roles in various industries. In addition, the course is intended to help scholars learn how to think critically, no matter the situation. This trait is important for research and understanding the complex human mind. These qualities are the essence integrated throughout the degree.
Jobs after a Master's in Psychology in India are quite broad due to the relevance of the education students can gain with the degree. Some of the best Master in Psychology job opportunities are:
Army Psychologist
Sports Psychologist
Clinical Psychologist
Teacher & Lecturer
Counselor
Human Resource Manager
User Support Analyst
Prison Psychologist
Clinical Psychologist
Head - Clinical Counseling
Consultant Clinical Psychologist
Top recruiters for MA Psychology
The MA in Psychology program offers a variety of courses that allow graduates to learn about psychology comprehensively. In addition, the degree provides graduates with the skills they need to find jobs in various sectors. The salaries for MA psychologists in India are very high. Some jobs that an MA in Psychology candidate could pursue in India include working in schools, hospitals, and research labs.
Hospitals
Schools
Colleges
Rehabilitation Centres
Correction Homes
MA Psychology Salary in India
The average salary for a MA Psychology job in India is around INR 4.83 lakhs (US$719.36). However, this figure is likely to vary depending on several factors, including an individual's experience in the field, interpersonal skills, area of specialization, and knowledge.
The placement opportunities available to college and university graduates in psychology can significantly impact their salaries. The government and the private sector offer many MA psychology programs, often leading to good income positions. The PayScale data shows that the average salary for MA psychology graduates in India is around Rs.4.83 LPA.
| | |
| --- | --- |
| MA Psychology Salary | Amount |
| Highest Salary | INR 8 LPA |
| Lowest Salary | INR 1.9 LPA |
| Average Salary | INR 4.83 LPA |
The table below comprises the list of MA Psychology job profiles and their average salaries per annum:
| | |
| --- | --- |
| Job Roles | Average Annual Salary |
| Clinical Psychologist | INR 2.5 LPA |
| Human Resource Manager | INR 3 LPA |
| User Support Analyst | INR 3.5 LPA |
MA Psychology Salary Abroad
Salaries for MA psychology graduates working abroad can vary widely depending on the country and the position the graduate is hired to fill. For example, some graduates may find jobs in government or nonprofit organizations, while others may find employment in the private sector. However, no matter the job, the salaries will be significantly higher than salaries earned in the home country.
| | |
| --- | --- |
| Job Profile | Salary |
| Psychiatrist | USD 216,090 |
| Industrial-Organizational Psychologist | USD 102,530 |
| Clinical Psychologist | USD 81,330 |
| Counseling Psychologist | USD 72,540 |
| Forensic Psychologist | USD 59,440 |
Government Jobs for MA Psychology Graduates
The MA in Psychology career path for students is very successful and rewarding in the public sector. There are plenty of government jobs after MA in Psychology for fresh graduates. The MA in Psychology in India in the government sector is around $41,000 a year.
| | |
| --- | --- |
| Job Roles | Average Annual Salary |
| Clinical Psychologist | INR 2.5 LPA |
| Associate Professor | INR 3 LPA |
| Analyst | INR 3.5 LPA |
Private Jobs for MA Psychology Graduates
Some of the most common job roles for MA Psychology graduates in the private sector include therapist, clinical psychologist, child psychologist, and research psychologist. These positions typically pay around $35,000 per year on average.
| | |
| --- | --- |
| Job Roles | Average Annual Salary |
| User Support Analyst | INR 3.5 LPA |
| Associate Professor | INR 3 LPA |
| Content Writer | INR 2.5 LPA |
Courses after MA Psychology
After completing an MA in psychology, many graduates are open to pursuing a range of higher education options, including a Doctorate of Philosophy in psychology. In addition, many graduates hope to gain a more profound understanding of the psychological discourse and develop expertise in a particular area.
A Ph.D. in Psychology provides a graduate with a deep understanding of psychology and a rigorous process of researching and studying it. However, if you don't want to go on to pursue a Ph.D., there are other options available such as