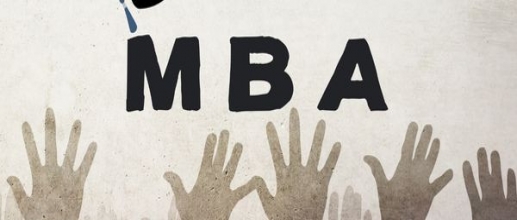 The MBA in Finance is a degree that teaches students about financial management and technology. The course intends to prepare students for complex financial hurdles and help them succeed in their careers. Having an MBA in Finance can be a great career choice.
People in the finance industry can expect to make a lot of money. They can also serve on government boards or provide consultation services to corporate businesses. However, the job market is competitive, and many businesses need professionals with specialized knowledge. In addition, globalization has created complicated financial hurdles. To succeed, candidates need exceptional skills in economics and math.
Whether a student or professional, you must know the MBA Finance Jobs available. There are many private and government job opportunities for MBA Finance aspirants. In this article, you will find details about MBA Finance jobs and salary packages.
MBA Finance Course Highlights
| | |
| --- | --- |
| MBA Finance Course Level | Postgraduate |
| Course Duration | 2 years |
| MBA Finance Course Eligibility | Minimum 50% - 60% in Bachelor |
| Admission Process | Entrance Exam and Scores in Bachelor's Degree |
| Entrance Exams | CAT, MAT, XAT, ATMA, GMAT |
| MBA Finance Course Fee | INR 3 Lakhs to INR 8 Lakhs per annum |
| MBA Finance Average Salary | INR 4 Lakhs |
| Top Recruiters | HSBC, HDFC, ICICI, Genpact, JP Morgan, Standard Chartered, Barclays, etc. |
Scope for MBA Finance Management
Managing money in an organization is a key task. Therefore, every industry needs skilled financial experts. An MBA in Finance Management is a great option for students pursuing a career in finance.
In this postgraduate course, students gain knowledge of various aspects of managing finances, including budgeting, working capital management, and capital investments. They also learn about the concepts of managerial decisions. They also acquire skills in analytics and financial risk management.
After graduating from the program, MBA in Finance graduates can seek employment in the banking, private equity, and asset management industries. They can also work as financial consultants. Qualified candidates' MBA Finance salary package will depend on their qualifications, experience, and geographic location. Moreover, the top employers for MBA finance graduates include Morgan Stanley, Goldman Sachs, Barclays, and McKinsey & Company.
The scope for MBA Finance is vast and growing. The age of industrialization has created a strong demand for talented professionals. These experts help companies to improve their performance and solve their managerial issues. The financial sector in India is a highly lucrative and well-paid one. The prospects are increasing with the rise of fintech companies.
Jobs Opportunities After MBA in Finance
An MBA in Finance is a two-year postgraduate program designed to prepare you for careers in the financial sector. The course covers many aspects of financial management, such as accounting, costing, working capital management, and equity & bonds. In addition, students can take on investment banking, corporate finance, international finance, and merchant banking jobs.
Having an MBA degree gives you a lot of options for jobs. For example, you can work in finance as an analyst, risk manager, financial advisor, or portfolio manager. There are also jobs in banking, insurance, and investment management.
After completing an MBA in Finance, you can pursue a CPA or CMA degree. These certifications are recognized internationally. They are also widely sought after. The pay for an MBA in Finance can vary depending on your position. During your studies, you can also gain experience through internships.
The top companies hiring MBA graduates with finance specialities include Goldman Sachs, JP Morgan, and Morgan Stanley.
MBA finance jobs for freshers
Credit Managers & Specialists
Financial Analyst
Corporate Controllers
Insurance & Risk Managers
Cash Managers
Manager Consultants
Investing Sales Traders
Investment Banker
Investment Banking Associates
Job designation for MBA Finance Graduates with experience
Treasurer
Finance Manager
Cash Manager
Chief Financial Officer
Finance Director
Financial Manager/Analyst
Credit Analyst
Accounting Manager
Risk and Insurance Manager
Salary Packages for MBA Finance
An MBA Finance degree can be an excessive way to secure a high-paying job. But first, knowing what to expect in the field is important. The highest-paying jobs include Project Manager, Marketing, and Investment Banker. An MBA in Finance will also give you the information and skills you need to succeed in various fields.
Some of the best-paying MBA Finance jobs involve working in the banking sector or as a financial analyst. Other jobs may involve consulting, analyzing computer systems, or researching new business opportunities.
It is important to choose an industry that is growing. Doing so lets you narrow your search and get in front of the hiring managers. You can also maximize your post-MBA Salary in a specific industry by finding programs that offer specializations in a certain area and tailoring your coursework.
MBA finance jobs with Salary
| | |
| --- | --- |
| Designation | Salary |
| Finance Analyst | INR 5.5 LPA |
| Relationship Manager | INR 5.3 LPA |
| Accountant Manager | INR 4 LPA |
| Bank Manager | INR 7 LPA |
| Business Analyst | INR 7 LPA |
| Finance Manager | INR 12 LPA |
| Research Analyst | INR 3.20 LPA |
| Equity Research Analyst | INR 6 LPA |
MBA Finance Government Jobs
Getting a government job is a vision for many. You will have plenty of career opportunities if you are an MBA finance graduate. Some top organizations for these graduates are the State Bank of India, the National Dairy Development Board, and BSNL.
The Department of Labor ( DOLS ) is one of the top agencies in the country that offers high-ranking employment opportunities for MBA grads. In accumulation, the Office of the Inspector General offers a variety of positions. These include economists, audit operations, and public policy analysts.
The USPS is another agency with plenty of opportunities for an MBA. They offer jobs for economists, financial consultants, and public policy analysts.
These government jobs offer a nice salary package. You can also get a medical allowance and a travelling allowance. You will need to check the recruitment notice carefully before applying. The Federal government also provides specialized training to its employees. So, again, this is a great way to enhance your skills.
| | | |
| --- | --- | --- |
| Top Government Organizations | Job Profiles | Salary |
| SBI | Bank Manager | INR 9 LPA |
| National Dairy Development Board (NDDB) | Deputy Manager | INR 10.80 LPA |
| BSNL | Account Officer | INR 6.59 LPA |
| Dredging Corporation of India Limited | Joint General Manager | INR 24 LPA |
| BEML | Assistant Manager | INR 9.53 LPA |
Some other MBA finance job roles available in Government Sector are
Additional Program
Officers in Different Agencies
Entry-Level
Personnel Officer
General Manager
Manager Trainee
MBA Finance Private Jobs
Under Private Sectors, MBA Finance Salary in India is pretty good. A graduate can work in various financial roles, such as managing a hedge fund, becoming an equity analyst, or even a stock trader.
Financial analysts analyze businesses and advise upper management. They advise how to invest money and where to invest it. They also perform research and collect information to help with problem-solving. Their job is to evaluate projects, budgets, and other financial information.
MBA Graduates often have the opportunity to join an investment firm, also known as a buy-side firm. These firms have the capital to invest in financial products, and they tend to hire MBA candidates with prior finance experience. However, many buy-side firms do not have extensive training programs.
Another finance-related career is private equity. This sector is not part of the stock market and offers MBAs the chance to work with private investors willing to take a larger sale cut.
| | | |
| --- | --- | --- |
| Top Private Recruiters | Job Roles | Salary |
| Goldman Sachs | Analyst Developer | INR 19.30 LPA |
| Boston Consulting Group | Associate | INR 20 LPA |
| Bain and Company | Associate Consultant | INR 20 LPA |
| Morgan Stanley | Senior Manager | INR 27.13 LPA |
| JP Morgan | Financial Analyst | INR 10 LPA |
Some other MBA finance job roles available in the Private Sector are
Analyst
Equity researcher
Credit Managers
Investment Banking Associates
Management Consultants
Treasurers
Finance Officers
Jobs related to the capital market
Jobs in the banking sector
Jobs in the finance department of companies
MBA Finance Jobs for Freshers
Students may want to take an MBA in finance to get a top job in the finance industry. The demand for finance experts is high. After completing the MBA degree, graduates can be placed directly from the college campus or have the option to apply from various job portals.
| | |
| --- | --- |
| Job Role | MBA Finance Starting Salary per annum |
| Accounting Manager | 3.56 LPA |
| Financial Analyst | 3.14 LPA |
| Finance Manager | 5.11 LPA |
| Chief Financial Officer (CFO) | 10.24 LPA |
| Business Analyst | 3.50 LPA |
| Management Consultant | 6.45 LPA |
| Operations Manager | 3.66 LPA |
| Relationship Manager | 4.26 LPA |
| Bank Manager | 6.14 LPA |
Job Opportunities Abroad for MBA Finance
An MBA finance degree can lead to a successful career in several sectors. It can allow you to work in different fields, such as commercial finance, investment, banking, and financial consultancies.
An MBA finance graduate can find jobs in various areas such as commercial banking, asset management companies, banks, commercial loans, insurance, treasurer, etc. There are many ways to find jobs abroad. You can also look for internships that can improve your knowledge and experience. You can use social media, job sites, and recruiters to find these jobs.
The most important thing to remember when seeking jobs abroad is to have a convincing resume. You can also network with relevant recruiters and stay updated with the latest company news.
A few other ways to get jobs are through LinkedIn groups and Facebook. You can also attend career fairs in your area. You may also need to sponsor foreign workers for some positions.
One of the most interesting and valuable aspects of an MBA is the networking opportunities that it provides. You will meet students from all over the world. In addition, you will be able to form valuable relationships with professors and lecturers.
MBA Finance Jobs in the US
MBA Finance Graduates have a high demand in the US. Check out the Job roles, top recruiters, and Average Salary being offered, tabulated below
Job Role

Top Recruiter

Average Salary USD

Financial Analyst

The Boeing Company
Wells Fargo & Co., Northrop Grumman Corporation

$58776.01

Financial Controller

Abc Corp
Fischer Homes
SAP America
Siemens

$80,938

Accounting Manager

Ernst & Young
SMG Management
M2S
Abc Corp

$69,377.76

Senior Accountant

Baker Tilly
LLP
CBRE Group

$88,650.10

Finance Manager

Microsoft
Davita Inc
Raytheon Co

$88,650.10
MBA Finance Jobs in the UK
Check out the Job Designations, Top recruiters, and Average Salary offered in the UK for MBA Finance Graduates.
| | | |
| --- | --- | --- |
| Job Role | Recruiters | Average Salary (GBP/month) |
| Finance Manager | Amazon | 94,119.32 |
| Finance Analyst | AG BARR PLC | 25,092.43 |
| Finance Officer | Goodman Manson | 33,473.40 |
| Finance Manager | Morgan Law | 41,824.08 |
| Manager, Financial Markets | Deloitte | 64,826.31 |
MBA Finance Jobs in Canada
According to the source, the number of Job openings in Canada's Finance & Investment domain will be more than 22,000 over the next 10 years. Henceforth, MBA Finance Graduates will have an easier time finding employment in Canada.
| | | |
| --- | --- | --- |
| Job Role | Recruiters | Average Salary (CAD) |
| CFO | Reos Canada, Inc | 1,41,001.20 |
| Finance and Control Manager | City of Campbellton, NB | 60,419.59 |
| General Manager | Canada Immigration and Visa Services Inc | 4,41,137.79 |
| Vice President- Financial, Communications, and Other Business Services | Men Canada Limited | 3,52,378.34 |
MBA Finance Placement Packages in IIMs
IIMs offer the best placement assistance to MBA Finance Graduates. IIM MBA Finance Highest Package stood at INR 32 LPA. Check out the top IIMs and their placement packages offered to the graduates.
| | |
| --- | --- |
| IIMs | Salary Package |
| | 30 LPA |
| | 32 LPA |
| | 24 LPA |
| | 19 LPA |
| | INR 31 LPA |
| | 20 LPA |
| | 14.42 LPA |
| | 13 LPA |
| | 17 LPA |
| IIM Ranchi | 16.3 LPA |
| IIM Rohtak | 13 LPA |
| IIM Udaipur | 4.8 LPA |
| IIM Raipur | 16.4 LPA |
| IIM Shillong | 17 LPA |
Top Reasons to Choose MBA in Finance
A Master of Business Administration in Finance can open doors to various careers in the financial sector. In addition, the MBA in finance course will teach you about the intricacies of corporate finance, working capital management, and investment banking.
Aside from the obvious reason for gaining employment, a graduate of an MBA in Finance program may also receive a lucrative compensation package. For instance, an investment banker may earn an annual salary of US$150k. In addition, these high-paying jobs may come with perks like bonuses and performance awards.
While several MBA in Finance programs are available, choosing a program that strongly focuses on the specialized area of interest is best. Some programs may encourage students to specialize, while others may discourage it. However, the right specialization can make a student's job search much easier.
While a specialized MBA in finance may be the best way to land a high-paying job, the right degree depends on the individual. It all depends on how interested a person is in the specialized field and how well they will use the knowledge they have gained.