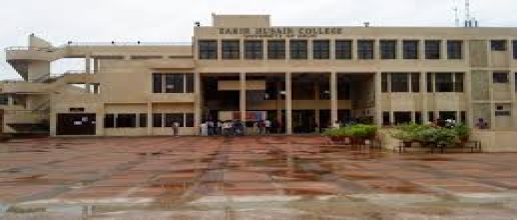 BLIS stands for "Bachelor of Library & Information Science." It is an undergraduate-level program designed to provide students with a comprehensive understanding of library science, information management, and related fields. The BLIS course focuses on developing the skills and knowledge required to effectively manage and organize information in various formats, from physical books to digital resources. The duration of the course is 1 year.
In the distance education approach, students can pursue a BLIS degree without attending traditional on-campus classes. Instead, they engage in coursework and learning through online platforms, study materials, and virtual interactions. Admission is open to candidates with a bachelor's degree in any discipline. Some well-known universities for BLIS Distance Education are Karnataka State Open University, LPU, and IGNOU. The average course fee is between INR 6,000 and INR 10,000.
After BLIS Graduation, you can become a teacher, librarian, archivist, or Digital Content Manager. You can earn between INR 1.5 LPA and INR 6 LPA on average. OR, Students can also pursue a Master's in Library and Information Science (MLIS) for more advanced knowledge and career prospects.
| | |
| --- | --- |
| Particulars | Details |
| Duration Of Blis Course | 1 Year |
| Eligibility | Graduation with 50% marks. |
| Age Limit | No age limit. |
| Admission Process | Merit-Based/Entrance Exam |
| Average Course Fees | INR 6,000 to INR 10,000. p.a. |
| Average Salary Offered | Rs.3.8 L per annum |
BLIS Distance Education Benefits
BLIS provides graduates with qualifications in high demand in the library sector. It is a gateway to numerous job offers.
This program helps you learn many skills. You can learn teamwork, solving problems, and using computers. It also teaches communication and life skills.
The cost of a distance BLIS course is usually between INR 6,000 and INR 10,000. That makes it affordable for many students.
It allows students to work full-time jobs while pursuing their studies.
The job market for librarians in India is substantial. There are many opportunities in the public and private sectors. BLIS graduates are well-positioned to explore various career avenues in this dynamic field.
BLIS Distance Education Fees
A BLIS distance education program usually costs from INR 6,000 to INR 10,000. It depends on the institution providing the course. The fee range for BLIS distance education is affordable for many students. It's easy to get to and a good option for people who want to work in libraries or information science.
| | |
| --- | --- |
| Top BLIS Distance Education Colleges | Fees |
| IGNOU | INR 8,300 |
| | INR 8000 |
| | INR 6,000 |
| | INR 8020 |
| Punjab University | INR 11030 |
BLIS Distance Education Eligibility Criteria
Many top colleges accept applicants based on merit. The essential eligibility criteria include the following:
To enrol, applicants need a minimum of 50% marks in their Bachelor's Degree.
Some universities give a 5% mark relaxation for reserved category candidates applying to the BLIS course.
Students from all streams can apply for this course.
There is no age bar for applicants.
BLIS Distance Education Admission
To apply for the BLIS course in distance education, follow these steps:
Choose the right university for your requirements. Some reputable ones are IGNOU, DR BRAOU, KSOU, MPBOU, etc.
To be eligible for admission, candidates must have a UG degree with at least 50% marks.
To apply online, visit the college's official website for the application. You can also get offline applications if the respective institute allows it.
You don't have to take a test to enter a BLIS distance education program. Admission is solely based on merit.
To confirm admission, applicants can pay the registration and new admission fees. They can use debit/credit cards, UPI, or net banking.
The fees of the BLIS correspondence course are usually between INR 6,000 and INR 10,000. You will need to pay a first-semester fee at registration.
Students complete the BLIS course in one year, divided into two semesters.
Best University for BLIS Distance Education
BLIS Distance Education IGNOU: IGNOU is a renowned distance learning university in India that offers a wide range of programs through distance education. It's known for its flexible approach to learning and provides education to learners from diverse backgrounds. You'll access course materials online, interact with instructors and peers digitally, and work towards earning a degree recognized and valid in the Library and Information Science field. It's a fantastic option for those who want to step into the world of libraries, information management, and more while having the flexibility to study at their own pace and convenience. IGNOU BLIS Course fees is INR 8,300.
LPU BLIS Distance Education: Applicants can apply for this program online. To apply, candidates must have finished a UG degree in any discipline. The course fees change depending on how often they are paid: ?15,000 per semester or ?13,000 annually.
Panjab University distance education BLIS: This program was created to train professionals for library and information service jobs. Eligible candidates with a Bachelor's degree or equivalent can apply online or offline. The total course fees typically range from INR 6,000 to INR 10,000, making it affordable.
Aligarh Muslim University BLIS Distance Education: AMU's Distance Education offers a convenient application process. Thus allowing students to apply online or offline for courses like BLIS. The basic eligibility rule for BLIS is a bachelor's degree. The course fee is INR 8000.
BLIS Distance Education Syllabus
| | |
| --- | --- |
| Course Subjects | Credits |
| Library, Information, and Society | 4 |
| Library Classification | 4 |
| Library Classification | 6 |
| Library Cataloguing | 4 |
| Library Cataloguing | 6 |
| Library Management and Information Centers | 4 |
| Information Sources and Services | 4 |
| Library Information Technology | 4 |
BLIS Distance Education Scope
Whether passionate about books, technology, or helping others find what they seek, BLIS is your gateway. BLIS Distance Education takes learning beyond the classroom walls. It's like having your personalized learning journey fit your life's schedule. The scope is vast, and here's why:
Flexibility: BLIS Distance Education bends to your schedule. You can learn when you're most comfortable.
Real-World Skills: BLIS equips you with skills that are in demand. Imagine curating digital resources, managing archives, and becoming the go-to person for organized information.
Career Options: Once you're into a BLIS degree, doors open to diverse career paths. You could be a librarian, an information specialist, or a digital content manager.
Digital Edge: In today's tech-driven world, the scope is digital. BLIS Distance Education equips you with digital literacy and tech-savvy skills.
Top BLIS Distance Education University in India
1. Indira Gandhi National Open University (IGNOU)
2. Karnataka State Open University (KSOU)
3. Dr. B.R. Ambedkar Open University (BRAOU)
4. Madurai Kamaraj University (MKU)
5. Alagappa University
6. University of Madras
7. Yashwantrao Chavan Maharashtra Open University (YCMOU)
8. Dravidian University
9. Kurukshetra University
10. Punjab University
BLIS course distance education in Tamilnadu
BLIS distance education programs are accessible and popular in Tamil Nadu. Institutions such as the University of Madras and Alagappa University offer BLIS courses. These allow students in Tamil Nadu to pursue this field conveniently. These programs equip learners with the essential skills for library management, information services, and archival work. Thus opening diverse career opportunities in both public and private sectors.
? SRM University Distance Education
? MKU distance education
? Osmania University Distance Education
? TNOU distance education
? Anna University Distance Education
BLIS Distance Education Employment Areas
Here are some employment areas for BLIS (Bachelor of Library and Information Science) Distance Education graduates:
1. Libraries
2. Information Centers
3. Educational Institutions
4. Government Organizations
5. Private Companies
6. Research Institutions
7. Museums and Archives
8. Digital Media Companies
9. Publishing Houses
10. Non-Governmental Organizations (NGOs)
Job Opportunities after BLIS
After finishing a BLIS, people can choose from many job options. They can work as librarians, archivists, library assistants, knowledge managers, and information specialists. Opportunities exist in educational institutions, government agencies, research organizations, corporations, and more.
Assistant Technical Manager/Library Asst/Technician
Library Trainee
Project Assistant
Library Professional Trainees
Library Information Officer
Officer – Library
Is a Distance Education BLIS degree valid?
A Distance Education BLIS degree is indeed valid and recognized.
Imagine you're excited about diving into Library and Information Science (LIS), but your life is already busy. Maybe you're working, taking care of family, or have other commitments that keep you on the move. That is where Distance Education comes in – it's like having a virtual classroom that fits right into your life.
Pursuing a BLIS degree through Distance Education is just as legit as attending classes on campus. Many reputable colleges offer these programs because they understand that life isn't always about sitting in a physical classroom.
Now, you might wonder if employers or others will give your Distance Education BLIS degree a thumbs-up. The answer is a resounding "Yes!" Employers, educational institutions, and the industry recognize these degrees. Why? Because it's not about where you learned – it's about what you learned.
With Distance Education, you get to learn on your terms. You can study whenever and wherever you're comfortable.
Everything you need, from lectures to study materials, is available online. And guess what? You won't be alone in this journey. You'll have access to support services, just like if you were on campus. Think of it as having a team cheering you on virtually.
You won't be in a physical classroom but still engage with your instructors and classmates through digital discussions and virtual meetings. And when it's time for assessments, you'll have online quizzes, assignments, and projects – all designed to ensure you've got a grip on what you've learned.
In a nutshell, a Distance Education BLIS degree is a door opener. It's a ticket to a career in Library and Information Science, whether you want to work in libraries, digital archives, or anywhere that values organizing and sharing information. So, embrace the flexibility, learn quickly, and earn a valid BLIS degree that matches your busy, vibrant life.