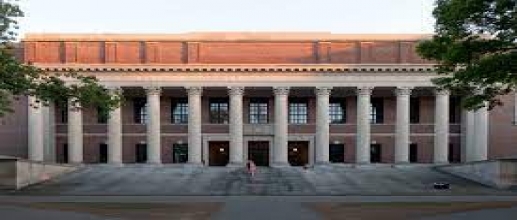 The B.Ed course is a dedicated program designed for aspiring teachers. It equips them with the tools to create engaging learning experiences, inspire curiosity, and guide students toward academic and personal growth.
Recently, B.Ed courses have become more accessible through distance education modes. It provides a valuable opportunity for working professionals and individuals from remote areas to pursue a teaching career while managing their current commitments.
The B.Ed distance education duration can vary based on the university or institution offering the course. However, the timeframe for completing a B.Ed distance education program is typically two years. This duration is similar to the duration of many traditional on-campus B.Ed programs.
The admission process for B.Ed Correspondence Course varies across institutions, but it's designed to be accessible and inclusive. A Bachelor's degree in any discipline is usually the primary eligibility requirement. The process might involve entrance tests, interviews, and evaluation of academic records.
| | |
| --- | --- |
| Distance Course | Bachelor of Education, B.Ed |
| Duration | 2 years |
| Eligibility | Minimum 50% in UG or PG Degree. |
| Admission Mode | Merit in qualifying exam or Entrance Exam. |
| Job Profiles | Professor, Research Assistant, |
| Entrance Exam for B.Ed | IGNOU BED, DU B.ED, AMU B.Ed Entrance Exam |
Is B.Ed Distance Education Valid?
A B.Ed degree obtained through distance education is generally considered valid and recognized. Many UGC-approved Top colleges offer B.Ed programs through distance education mode. In contrast, these courses are designed to meet the same academic standards as their traditional on-campus counterparts.
However, there are a few essential factors to consider to ensure the validity and recognition of a B.Ed degree obtained through distance education:
Accreditation: Look for universities that recognized accrediting agencies accredit. Accreditation ensures that the institution meets specific quality standards regarding curriculum, faculty, infrastructure, and student support.
NCTE Approval: India's National Council for Teacher Education (NCTE) regulates teacher education programs. Check if NCTE approves the B.Ed program offered through distance education mode.
Employer Recognition: Before enrolling into the course, check whether schools or educational institutions recognize and accept B.Ed degrees obtained through distance education.
Quality of Education: Choose universities with a good reputation for providing quality education. Research their track record, faculty credentials, and student feedback.
B.Ed Distance Education Fees
The course fees for B.Ed Distance Education are more affordable than regular B.Ed programs. However, it's essential to research and verify the fees for the specific college you're interested in, as they can differ significantly.
Some colleges include the cost of study materials, textbooks, and online resources in the fees. Others might require you to purchase these materials separately. In addition, they might charge examination fees separately for each term or semester.
| | |
| --- | --- |
| College Name | Average fees |
| IGNOU | Rs. 50,000 |
| National correspondence college | Rs. 1,20,000 |
| Annamalai university | Rs. 90,000 |
| UP Rajarshi Tandon Open University | Rs. 12,200 |
| Jammu university | Rs. 10,060 |
| Lovely professional university | Rs. 1,20,000 |
| Directorate of distance education, Kurukshetra university | Rs. 61,000 |
| Netaji subhas open university | Rs. 80,000 |
| Alagappa University | Rs 40,000 |
| Andhra University | Rs 33,000 |
| Dr Babasaheb Ambedkar Open University | Rs 40,000 to 75,000 |
| Madhya Pradesh Bhoj Open University | Rs 30,000 to 90,000 |
| Mysore Correspondence College | Rs 25,000 |
B. Ed Distance Education Eligibility Criteria
Here is a general overview of the standard eligibility criteria for the B.Ed distance education program
Academic Qualification: Aspiring students need to have obtained at least 50% marks in their Bachelor's or Master's degree. The degree can be in various streams, including arts, science, commerce, or engineering.
Recognition of Teacher Education Program: Individuals who have completed a teacher education program recognized by the NCTE are also eligible to apply. It recognizes the value of prior teacher training in their eligibility.
In-Service Teachers: In-service teachers already engaged in teaching at elementary education levels are eligible to apply. This criterion acknowledges the importance of enhancing the skills and qualifications of teachers already actively contributing to education.
Teaching Experience: Individuals with at least 2 years of teaching experience in primary/secondary schools are eligible.
Age Limit: There is typically no upper age limit.
BEd Distance Education Admission
Each college might have its unique admission process and requirements for the B.Ed distance education program. It's crucial to visit the college's official website and carefully read through the specific admission instructions provided.
Visit the website of the college offering the B.Ed program. Look for the B.Ed distance education section and find the B.Ed Distance Education application form. Fill in your details and pay the application fees. You'll likely need to upload scanned copies of your academic certificates, mark sheets, ID proof, and recent photographs.
After submitting your application, the college's admission committee will review your details. If you meet the criteria, you'll receive confirmation of your admission.
Course Enrollment: Follow the provided instructions to enroll in the B.Ed program.
B.Ed Distance Education Study Materials: Get ready to receive your study materials, including textbooks, guides, and online resources.
Learning Platforms: Familiarize yourself with online platforms where you'll access lectures, discussions, and assignments.
Commencement: As the program starts, engage in the learning process, connect with peers, and dive into your studies.
Which University is Best for B.Ed Distance Education?
Here are a few well-known universities in India that offer reputable B.Ed distance education programs:
B.Ed Distance Education IGNOU- IGNOU is one of India's largest and most recognized distance education institutions. Its B.Ed distance education program is well-regarded and offers flexibility for working professionals and aspiring educators. The course lasts a minimum of 2 years and a maximum of 5 years. The fee for the complete course is Rs. 55,000. Candidates willing to apply for the course must appear for the IGNOU B.Ed Entrance Exam.
Annamalai University B.Ed Distance Education – The university is known for its quality education and diverse course offerings. Candidates must have at least a 50% score in their Bachelor's or master's degree to be eligible. According to their merit rank, candidates will be called for counselling. Allotment will be done based on rank and reservation rules. The fee for the course is Rs. 90,000.
Karnataka State Open University (KSOU): KSOU offers a B.Ed program that caters to the needs of teachers and prospective educators who wish to pursue teaching while continuing their current commitments' Distance B.Ed fees are INR 24,500 to INR 63,500. Selection is based on merit.
Kurukshetra University B.Ed Distance Education - The qualifying exam marks determine admission. The minimum eligibility required for the candidate is UG, with 50% aggregate marks from a recognized university. The application form is available on the official website. The course fee for B.Ed is approx. INR 7040. There is no entrance exam.
Dr B.R. Ambedkar Open University B.Ed: Based in Hyderabad, this university offers a B.Ed program that aims to enhance the teaching skills of aspiring educators. The course fee for Distance B.Ed is approx INR 25,000. Admissions are offered based on merit.
Alagappa University B.Ed Distance Education -. The university conducts entrance exams for the admission process. The minimum qualification for the course is a UG in any discipline from a recognized university. The fee structure of the course is Rs. 20,150 per year.
Jamia Millia Islamia University - The general registration process for the BEd distance education course starts in September every year. It offers distance education courses to students who have earned a bachelor's degree with at least 50% of the required marks or a master's degree in any field. The university entrance exam is the basis for the course's admission requirements. The course duration is 2-5 years with a fee of Rs. 20,000 per year.
BEd Distance Education Subjects & Syllabus
The course syllabus with different subjects semester-wise is mentioned below:
Semester I

Semester II

Philosophical and sociological foundations of education

Learning and teaching

Understanding discipline and subjects

Knowledge & Curriculum: Perspectives in Education (Part-I)

Pedagogy of a school subject (1)

Pedagogy of School Subject-(2)

School organization and management

Critical Understanding of ICT

Language across the Curriculum

Drama and Art in Education.

Understanding the self

Assessment of Learning.

Preliminary school engagement (PSE)

Teacher as a Counselor.

Childhood and growing up

PSE- II

Semester III

Semester IV

Internship-I

Gender, School and Society

Internship-II

Creating an Inclusive School.

Internship-III

Knowledge and Curriculum: Perspectives in Education (Part-II)

Education of the Marginalised Groups

Reflection on School Experience.

Reading and Reflecting on texts.
BEd Distance Education Specializations
Hindi
Computer science
Special education
Sanskrit
English
Commerce
Psychology
Mathematics
Economics
Physical education
Physical science
Home Science
Physics
History
Social science
Tamil
Chemistry
Malayalam
Political science
Geography
Natural science
Hearing impaired
B.Ed Distance Education Scope
The scope of B.Ed distance education is boundless. It caters to the aspirations of those who wish to become educators while accommodating their existing commitments. As the educational landscape transforms, B.Ed graduates are pillars of knowledge, guiding future generations. The journey is not just about earning a degree; it's about becoming a beacon of learning and empowerment in the lives of countless students.
A Boon for Working Professionals:
Imagine pursuing your dream of becoming a teacher while maintaining your current job commitments. B.Ed distance education makes this possible. It caters to the needs of working specialists who aspire to switch careers or enhance their existing skills. Distance education allows you to balance work, education, and personal life by offering flexibility in learning schedules.
Expanding Career Horizons:
The scope of B.Ed distance education extends far beyond traditional classrooms. As a B.Ed graduate, you open doors to a range of career opportunities:
School Teaching: The most common path for B.Ed graduates is teaching in schools, both at primary and secondary levels.
Online Teaching: In the digital age, online education is rising. B.Ed graduates can explore teaching opportunities through virtual classrooms, online tutoring platforms, and e-learning companies.
Education Consultancy: With your expertise in pedagogy, you can venture into education consultancy, offering guidance to schools, institutions, and curriculum developers.
Educational Content Development: Your understanding of teaching methodologies can lead you to create educational content, textbooks, lesson plans, and online resources.
Education Administration: B.Ed graduates can take on roles in education administration, contributing to school management, curriculum planning, and policy development.
Empowering the Future:
As a B.Ed graduate, you're not just imparting knowledge but instilling values, igniting curiosity, and nurturing the future. Your influence extends beyond textbooks as you shape young minds, foster critical thinking, and inspire a love for learning.
BEd Distance Education Employment Areas
Primary teachers
Secondary teachers
Content writer
NGO teacher
Private teacher
Principal
Head of school
Job Opportunities after BEd
Instructor
Librarian
Teacher
Administrator
Assistant teacher
Social worker
Tutor
Assistant dean
Vice Principal
Education counsellor
Content writer
Education researcher
Military trainer
Principle
Syllabus designer