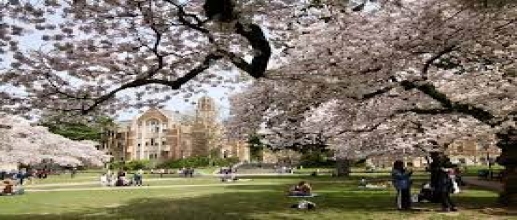 B. Com Distance Education is a program that allows you to earn a valuable undergraduate degree without the constraints of attending physical classes. BCom is a popular course that equips students with essential knowledge in financial management, accounting, taxation, and more. To be eligible, you must have completed your 10+2 education with 45% marks.
The Distance Education B Com program allows you to study independently. This course is suitable for busy working professionals or people with other responsibilities. The course will help you succeed in the business world. If you're looking for an accessible way to study Commerce, consider this course.
Particulars

Details

B Com distance education Duration

3 years (Minimum)

6 years (Maximum)

Eligibility

12th pass with a minimum of 50% marks.

Age Limit

No specific age limit.

Admission Process

Merit-Based/Entrance Exam

Average Course Fees

INR 15,000 - INR 25,000

B Com Average Salary Offered

INR 2,50,000 - INR 4,50,000
Is B Com Distance Education Worth It?
Pursuing a B. Com degree through distance education is worth considering, especially if you have a busy work life and diverse responsibilities.
Hassle-Free Admission: The admission process is straightforward and accessible.
Affordability: BCom Distance is low-priced compared to traditional on-campus courses.
Work-Study Balance: Maintaining a job while studying is possible with a work-study balance. It offers flexibility and convenience.
Modern Learning Tools: Don't think distance education means learning in isolation. Many programs offer online resources, videos, discussion platforms, and virtual classrooms. These tools connect you with instructors and fellow students. Thus it creates an interactive learning environment that feels like you're right in the middle of a classroom discussion.
Career Opportunities: Opens doors to better jobs and promotions.
Accessibility: You can learn from anywhere, even if you're busy or far from campus.
B Com Distance Education Fees
When considering pursuing a B Com degree through Distance Education, understanding the fees involved is crucial. The affordability of this mode of learning is one of its key advantages.
The tuition fees for a B. Com Distance program are generally more economical than traditional on-campus programs. It is a crucial benefit, especially for individuals seeking a higher education without straining their finances. The fees vary depending on the institution.
| | |
| --- | --- |
| University Name | Fees |
| Delhi University School of Open and Distance Learning | INR 4,040 per Year |
| IGNOU | INR 3,500 per Year |
| Karnataka State Open University (KSOU) | INR 22,250 ( Total) |
| Uttarakhand Open University (UOU) | INR 3,200 per semester |
| Venkateshwara Open University (VOU) | INR 30,000 (Total) |
| TNOU | INR 3,500 (per semester) |
| NMIMS Mumbai | INR 94,000 (Total) |
| Annamalai University | INR 4,350 |
| Chandigarh University | INR 22,700 |
| Amity University | INR 50,000 |
| LPU | INR 21,000 |
| Jamia Millia Islamia | INR 8,800 |
| Mumbai University | INR 3,675 |
B Com Distance Education Eligibility Criteria
Completion of Higher Secondary (10+2) education is a must.
You need to score 45-50% marks in your 10+2 exams.
There is no age limit, so learners of all ages can participate.
This program is open to working professionals who want to study while working. They can accommodate other commitments.
International students from anywhere can often participate in these programs as well.
B Com Distance Education Admission Process
When it comes to securing admission into a BCom Distance Education program, the process is based on merit. Aspiring candidates must apply through the college's official website to initiate the admission process. The application forms are typically available online for easy access and submission.
Start by exploring the Best College for B Com Distance Courses. Research their curriculum, study materials, and reputation to find a program that aligns with your goals and preferences.
Application Form: First, you must complete an online form. It's like giving your requested information on the college's portal.
Document Submission: You must submit your 10+2 certificates and mark sheets. These papers show you finished high school with the needed marks.
Fees Payment: Next, you pay the course fees online.
Confirmation and Admission Letter: After your application is processed and reviewed, you will receive an admission letter if accepted into the program
Access Learning Portal: You'll get a unique username and password. With these, you can enter the online learning website.
Begin Studying: You can start learning when you want. There's no rush. You can choose when to study.
Support: If you have questions or problems, you can ask for help from the admission office. They're there to assist you.
Best University for B Com Distance Education
Below are descriptions of universities that offer good B. Com Distance Education. They include eligibility requirements and how to apply. It also talks about their respective fees for the course.
B.Com Distance Education IGNOU: Basic eligibility requires 10+2 education. The total course fee is INR 6,000. The mode of the admission process is online. IGNOU's B.Com program fee is affordable. It makes quality education accessible to a wide range of students.
Distance Education B Com in LPU: It offers Finance, Co-operation, and Computer Application specializations. Completing Higher Secondary (10+2) determines eligibility. The course fee is INR 21,000 for the entire three years.
B Com Annamalai University Distance Education: The course fee is INR 4,350. Candidates have to pass the class 12th examination or its equivalent from a recognized board. The mode of the admission process is online.
B.Com Distance Education Madras University: You can study the distance learning course at INR 15,395 per Year. UGC recognizes the course. Candidates can submit the admission forms online by making the payment of INR 500/-
B.Com Distance Education In Delhi University: Eligibility entails a 10+2 pass in any stream. The minimum qualifying marks should be above 40%. The fee structure for the course is INR 4040/-The minimum duration of the course is 3 years. However, students have the flexibility to complete it within 6 years.
B Com Distance Education Bharathiar University: You must usually complete 10+2 with a minimum of 45 % to be eligible. You can apply online on their website. The course fee is INR 4,150 per annum.
BCom distance education Calicut University: The applicants need to have completed their 10+2. Applications are available online on their official website. You can get direct admission based on academic merit. The course fees are INR 3,380.
BCom distance education syllabus
I Year

CODE

PAPER

IMTSCOM-101

Digital Electronics & Microprocessors

IMTSCOM-102

Electromagnetic Theory & Modern Optics

IMTSCOM-103

Mathematical Physics and Numerical Methods

IMTSCOM-104

Molecular Physics & Spectroscopy

IMTSCOM-105

Practical & Project Work

IMTSCOM-106

Internship & Training
II Year

CODE

PAPER

COM-201

Accountancy – II

COM-202

Company Law

COM-203

Elements of Costing

COM-204

Elements of Statistics

COM-205

Mercantile Law

COM-206

Internship & Training
III Year

CODE

PAPER

COM-301

Business Statistics

COM-302

Cost Accounting

COM-303

Elements of Auditing

COM-304

Modern Banking Theory, Law Practice

COM-305

Money, Banking & Financial Institutions

COM-306

Internship & Training
How to select the best university for B Com Distance Course?
Selecting the best university for a Distance B.Com course involves several considerations. Here are the key factors to help you make an informed decision:
Ensure that the university you're considering is accredited and recognized by relevant education bodies
Review the course syllabus. It is essential to ensure it includes the subjects and topics you want. It is crucial for your career goals.
Consider the duration of the program to ensure it aligns with your schedule and goals.
When choosing a university, consider if they have flexible study options. It should fit your schedule.
Check how much the program will cost, including tuition, fees, and study materials. It should fit your budget.
Evaluate the availability of academic support services like online tutors, forums, and counseling.
Check B Com Distance Education reviews, ask for recommendations, and investigate the university's industry reputation.
Financial aid can help with tuition costs. You can explore scholarships, grants, or other options.
Consider the university's location for any required in-person activities or exams. You might need to visit the campus.
Investigate whether the university offers career placement services or guidance.
To choose the right Distance B. Com university, think about these factors. Do thorough research to get the best course. This way it aligns with your educational and career objectives.
B Com Distance Education Scope
1. Career Options: B.Com. Distance Education opens doors to various careers. You can work in banks or companies or even start a business. Some graduates become teachers or consultants. This degree allows you to work from home, giving you flexibility.
2. Distance Education Courses After B.Com: With this degree, you can keep learning and growing in your career. You can specialize in finance, marketing, or other fields. You can also do further Master's degrees like Distance MBA or M Com or get certifications like CA or CMA.
3. Job Security: Jobs in finance and management are in demand. Being a B Com graduate, you have a good chance of finding a stable job. It is essential for your future security.
4. Global Opportunities: B.Com graduates can work in their home country and other countries. It means more opportunities and a chance to see the world while working.
In summary, B.Com. Distance Education is a valuable choice for those interested in Commerce. It offers many career options, continuous learning, job security, and global work prospects.
Top B Com Distance Education University in India
Here are some of the top universities in India known for offering B. Com Distance Education programs:
1. Indira Gandhi National Open University (IGNOU)
2. Annamalai University
3. Mumbai University
4. Madras University
5. Kerala University
6. Delhi University
7. Bharathiar University
8. Calicut University
9. Alagappa University
10. Andhra University
B Com Distance Education Employment Areas
B.Com graduates can find employment opportunities in various industries and companies, including:
1. Banking and Financial Institutions
2. Accounting Firms
3. Multinational Corporations
4. Retail Companies
5. Manufacturing Companies
6. Information Technology (IT) Firms
7. Insurance Companies
8. Government Agencies
9. Educational Institutions
10. Consultancy Firms
11. E-commerce Companies
12. Healthcare Organizations
13. Real Estate Companies
14. Non-Profit Organizations
15. Hospitality and Tourism Industry
Job Opportunities after B.Com
After completing a B.Com degree, graduates can pursue various job roles in different sectors, including:
1. Accountant
2. Financial Analyst
3. Tax Consultant
4. Auditor
5. Banking Officer
6. Investment Analyst
7. Business Analyst
8. Sales Executive
9. Marketing Manager
10. Human Resources Manager
11. Supply Chain Manager
12. Customer Service Representative
13. Stockbroker
14. Insurance Agent
15. Data Analyst