Updated on: May 10, 2018, 00.44 AM IST by
Swathi
Top Architecture Colleges in Pune 2019 Rankings
Are you searching Top architecture college in Pune that develop the academic skills and grow your career? Bachelor of Architecture (B.Arch.) courses are highly competitive, take five years to complete where students are trained to process and the product of planning, designing and construction building or other physical structures. There are list of best architecture ( B.Arch. / M.Arch. ) colleges in Pune have very good placement, infrastructure, industry interface research, well experienced and highly qualified faculty members.
List of 3 Architecture Colleges in Pune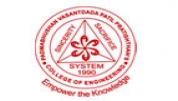 Established : 1995 | Accredited/Approved : Council Of Architecture(COA)
Pune, Maharashtra
| Reviews/Ratings:
Established : 1943 | Accredited/Approved : UGC
>>

Bachelor of Engineering/Technology (B.E/B.Tech)
Fees : Rs. 760000
Qustion & Answer
Sir, is NCC training and campus selection is there in the college?
Established : 2000 | Accredited/Approved : Council Of Architecture(COA),
Search Engineering College by Course in Pune
LATEST NEWS & ARTICLES
GH Raisoni University B.Tech Admission/Application Procedure
GH Raisoni University offers BE/B.Tech Engineering course of graduation level for the d...
Read More
MBA in Lovely Professional University (LPU)
Lovely professional university located in Punjab stands unique from other institutions ...
Read More